As millions of Americans put in orders for flowers, massages, and other treats for Mother's Day, working mothers spoke to MarketWatch about the "mom tax" or "motherhood penalty" – a toll that impacts women when they become mothers and raise a child, by increasing their responsibility at home and limiting their earnings and income.
Women already face a myriad of economic and financial penalties, from paying taxes on menstrual products to stepping back from the labor force to take on a caregiving role, which consequently translates into having fewer opportunities to invest and save sufficiently for retirement.
"It's a real struggle for women, and it's a real struggle for mothers," Misty Heggeness, a professor at the University of Kansas, told MarketWatch. "We need to, as a society, do better to recognize the ways in which these cumulative negative economic impacts hit women." 
Even before children entered the picture, women were being outperformed by men, the women stressed.
The typical woman in America was only earning 82 cents for every dollar earned by men, according to the Pew Research Center last year. In other words, for every $100,000 a year made by a man, a woman would only earn only $82,000. That gap has barely budged in the last two decades, Pew noted. Back in 2002, women made 80 cents on the dollar compared to men.
There are many theories as to why women persistently earn less than men. Some women may be conditioned to think, or be nudged into lower-paying professions. In 2017, Glassdoor released a study that revealed that many of the college majors that resulted in higher paying jobs were male-dominated — such as engineering and computer science. But female-dominated college majors — like social work and nursing — resulted in lower pay.
Pew also attributed the different roles working fathers and working mothers take on. 
Moms between the ages of 25 and 44 are "less likely to be in the labor force" than similarly-aged women who don't have kids at home, the report stated, "and they tend to work fewer hours each week when employed." This ends up reducing how much some mothers earn.
But "the reality today is that 75% of caregivers are women," Lorna Kapusta, head of women and engagement at Fidelity, told MarketWatch. And these women spend as much as 50% more time providing care than their male counterparts, according to research from the Institute on Aging.
"What that means is that oftentimes, [women] may be taking some time out to care for our children… which impacts your income and the growth of your income," she added.
Fathers, on the other hand, return to the labor force and even work more hours each week than men without children. "This is linked to an increase in the pay of fathers – a phenomenon referred to as the 'fatherhood wage premium' – and tends to widen the gender pay gap," the Pew report said.
The "mom tax" is most apparent when comparing the wealth of mothers to women without children to single mothers' wealth, Kapusta said.
Single moms had a median wealth of just $7,000, compared to other single people, who had a median net worth of between $57,000 to $65,000, according to a St. Louis Federal Reserve report released last year.
"The motherhood wealth penalty is clear," the Fed said. "Single women without children had over nine times more median wealth than single mothers." 
And once again, dads were not subject to the same type of "tax." The median wealth of dads compared to men without kids "did not significantly differ, indicating there wasn't a commensurate wealth penalty for fatherhood," the St. Louis Fed report added.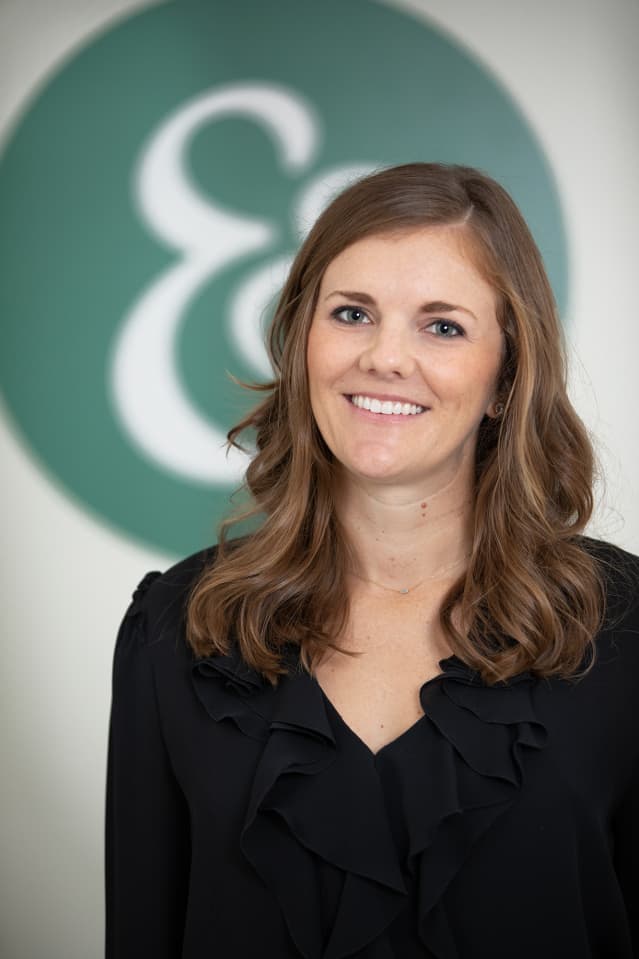 Women commonly step back from the labor force or work part-time or on a freelance basis to take care of their family, said Lorna Kapusta, head of women and engagement at Fidelity. "It isn't just about those who have children, often, women may be dealing with or taking care of aging parents, or a family member," Kapusta said. 
There is growing acknowledgement that the caregiving economy is the backbone of society. Heggeness, a former economist at the U.S. Census Bureau, has tried to quantify the amount of time people put into caregiving as part of the "caregiving economy." She recently received a two-year grant to fund a project where she can provide a dashboard that reveals all data on the work Americans do every day to provide care.
Adults in America with kids under the age of 6 spend an average of 2.2 hours a day on childcare, according to the Bureau of Labor Statistics (BLS). And about 14% of the population that's over 15 provided unpaid care for the elderly — with a quarter of that group doing so daily.
But there was a stark difference between men and women: On an average day, a mom of kids below 6 spent 1.2 hours providing care. Men spent 31 minutes. 
Heggeness said she is also concerned about the state of mental health among working moms — who have pivoted from working from home during the early days of the COVID-19 pandemic with their school-age children to returning to the office and the office commute without skipping a beat. 
Stories by media outlets during the pandemic highlighted how some women felt overwhelmed by balancing work and childcare at the same time in the same place, reaching a breaking point. "America's Mothers Are in Crisis," a headline from the New York Times stated in 2021.
So how do women break this cycle, avoid the "mom tax," and help prepare younger generations for this critical time in their working lives? 
Be a role model for both sons and daughters, experts say. They both need to see that financial responsibility, household chores, and parenting should fall equally on both men and women. Consider the fact that even though the number of female breadwinners has tripled between 1972 and 2022 from 5% to 16%, according to Pew, "the way couples divide their time between paid work and home life remains unbalanced," the think-tank said in a report. "Women pick up a heavier load when it comes to household chores and caregiving responsibilities, while men spend more time on work and leisure."
Talk about money, talk about saving, and explore the idea of investing with teenage children. When they start to earn pocket money from part-time jobs or household chores, talk to them about how to make the money they're earning work for them, Kapusta said.
"It's a different way of thinking," she said. Open savings accounts for your teenage children and grandchildren to get them used to the idea of depositing money and watching it grow. Have an ongoing conversation about their savings, and how they plan to use them. And share your own stories too. 
Don't lower your own expectations for yourself. Abbey Donnell, 38, was four months pregnant when she was in the process of launching her own company in Houston, Texas, five years ago.
The entrepreneur was determined to go full steam ahead with her goal of being her own boss. Donnell did, however, find herself rethinking that decision for a moment. But she brushed it off, since she really wanted to pursue her pilot project, which was building suites in office buildings for use by new mothers to express breast milk. 
"So many women are so worried about the way a pregnancy or motherhood might impact their job that they don't go for the next promotion or they don't take on the next project," said Donnell, CEO of Work & Mother, a commercial lactation suite service, told MarketWatch.
Lead by example. Invest your own money wisely: Take advantage of your 401(k) match to invest in low-fee target date funds, talk openly about stocks and bonds, and set up a tax-advantaged 529 plan to save for your children's college education. And if you have a daughter? Talk about STEM subjects, and encourage them to pursue careers in finance and technology, if they show an interest in those fields. 
And lastly, try to let go of mom guilt, she said. "From my perspective as a mom, I think we all have some level of mom guilt," Kapusta explained. Some moms report feeling guilty in dropping their children off at daycare or letting their children have what they consider too much screen time.
"I have worked throughout when my children were young," she said. "The way I've quieted down the mom guilt is, when I'm working, I'm working, and when I'm with my kids, I'm with my kids," she added.
Read More
Most mothers will tell you that motherhood comes with some fairly unique financial costs. A recent survey found that, on average, working mothers in the United States will spend about $500 a year on their children, a figure that contains such expenses as daycare, school lunches, and after-school activities.
Now, an additional cost is emerging in the form of something called the "mom tax." According to a 2019 study, working mothers experience a pay and jobs penalty that costs an average of $16,値コードクーポン834 more over their lifetime, while working fathers experience a lifetime wage premium of $154,794.
Working mothers suffer from a variety of subtle and not-so-subtle career and financial penalties that add up over time. One issue is job mobility. Mothers often take on a multitude of roles, especially when their children are young, that can limit their potential for career advancement.
For example, one mother noted that she had to move to a part-time job in order to care for her children and maintain her job flexibility, but as a result, she often gets passed over for promotions or raises. Working mothers who decide to stICk with their full-time roles may find themselves doing more work in exchange for less money.
The mom tax is a financial penalty that working mothers pay for their dedication to their families. The penalty isn't just limited to mothers, either; most professionals with families may face a "parent penalty." According to a 2019 survey, 43% of parents said that having children has resulted in a wage penalty or job uncertainty.
Fortunately, this penalty isn't always permanent. There are ways for working mothers to manage their career and financial penalty. For instance, networking, taking on additional projects, and finding work-life balance can all be simple steps to reduce the financial impact of motherhood.
The "mom tax" is a financial penalty that working mothers pay for their dedication to their families, and it's a growing trend that has implications for women in the workplace. Though the financial penalty can be discouraging, there are ways to minimize it and help working mothers reap the rewards of their hard work.