Terra Classic (LUNC) seems to have been on a steady price recovery path during the past few days. The price of Terra Classic (LUNC) plummeted significantly after do kwon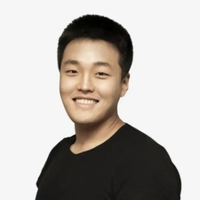 do kwon co-founder and ceo at terraform labs Do Kwon is a cryptocurrency developer who is the Co-Founder and Chief Executive Officer of Terraform Labs. With terraform labs, he also founded the telecommunication company Anyfi and served as its CEO, a peer-to-peer communication solution using mesh network technology. And eventually, in 2018, he founded Terraform Labs along with his friend Daniel Shine, intending to develop a decentralized price-stable cryptocurrency such as LUNA.
 
He successfully led the Terra Blockchain by constantly developing new blockchain technologies, products, protocols, and platforms, including anchor, prism, and mirror. Through Terraform Labs, Do Kwon developed the Terra proof-of-stake, a public blockchain built on the Cosmos SDK. He is also the founder of another failed stablecoin project, Basis Cash, an Ethereum-based token created by Nader Al-Naji. EntrepreneurDeveloper/ProgrammerChief Executive Officer


Followers : 0 View profile , the founder of Terraform Labs, received an arrest warrant.
After billions were lost and regulators started to swarm, the development and control were turned over to the community and relaunched as LUNA Classic. Many investors are still being cautious, especially those who have already been harmed by the scandal.
The South Korean authorities filed an arrest order for Kwon and five other people on September 14. For breaking market regulations, the founder was arrested. All six of the people listed on the arrest warrant are in Singapore. 
This caused a sharp decline in the price of LUNC, with the token losing almost 15% in a short period of time. Prior to the release of the arrest warrant, LUNC was trading in the $0.00030 to $0.00034 range.
The token has somewhat recovered in the meanwhile. The LUNC community claimed Do Kwon had no connection to the Terra Classic project when the price dropped.
Do Kwon says he is cooperating with the authorities
In the meantime, Kwon addressed allegations that he was evading law enforcement. He stressed that he was not and Kwon said that his team was completely cooperating with the authorities and had nothing to conceal. He continued by saying that his business is currently defending itself across several jurisdictions.
"I am not 'on the run' or anything similar – for any government agency that has shown interest to communicate, we are in full cooperation and we don't have anything to hide. We are in the process of defending ourselves in multiple jurisdictions – we have held ourselves to an extremely high bar of integrity, and look forward to clarifying the truth over the next few months."
Was this writing helpful?