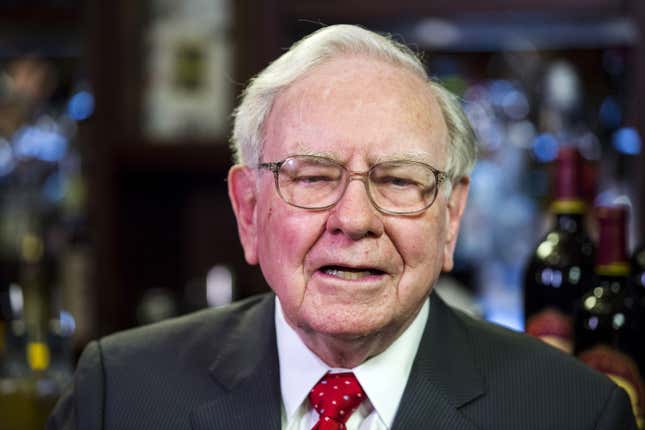 Warren Buffett's Berkshire Hathaway has sold its entire stake in the world's largest chipmaker TSMC— just six months after disclosing a major stake worth $4.1 billion in the chip manufacturer.
Quartz Smart Investing: Anna Han
The unexpected U-turn by Buffett's company has put investors on alert, dragging down the Taiwanese firm's share price by 4% in Taipei. Buffett's decision was made on the back of concerns that he has expressed over the geopolitical future of Taiwan and China.
TSMC controls more than half of the world's $85 billion semiconductor market. Earlier this month, at Berkshire Hathaway's annual meeting, Buffett called it "one of the best-managed companies" in the world, but said that he would feel more comfortable putting his money elsewhere. "I don't like its location, and I've re-evaluated that," he said. "There's no one in the chip industry that's in their league…at least in my view… Marvelous people and marvelous competitive position and everything, [but] I'd rather find it in the United States."
For at least a year, tensions have been rising over China's territorial claims on Taiwan, and the effects have been spilling over into trade and business. Last year, in a survey, almost half of the US firms in Taiwan said they expected Chinese military operations to disrupt their business. In February, China sanctioned American military companies supplying arms to Taiwan. And multinational companies are now adding China-Taiwan "risk clauses" to their contracts, in case any scenario out of Buffett's worst nightmares plays out in the South China Sea.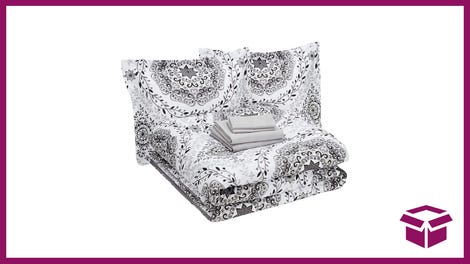 Up to 50% Off
Amazon Basics Overstock Sale
Their Overstock Is Your Savings
Amazon overstocked on a ton of everyday items, and they're all up to 50% off. Whatever is on your list to grab this week, they probably have a sale.
Despite Buffett, other investors are still interested in TSMC

Even as Buffett has closed out his TSMC stake, other investors are still betting on the company that supplies chips to blue-chip clients like Apple and Qualcomm.
This year, Macquarie and Fidelity invested a combined $11 billion in TSMC. Coatue Management and Tiger Global Management acquired stakes worth $548 million and $148 million respectively. The company's US listed stocks have risen over 14% this year.
Read More
On August 25, 2020, Warren Buffett made a $4.1 billion bet on Taiwan Semiconductor Manufacturing Co., Ltd. (TSMC). The investment was hailed as a major endorsement of one of the world's leading chip makers. Unfortunately, the bet hasn't quite worked out as planned, as the billionaire investor has recently sold the majority of his TSMC shares, earning a tidy return after less than six months.
The initial purchase, which comprised 4.05 million shares, was made at an average price of $1015.16 per share. Unsurprisingly, the news of Buffett's entrance into TSMC brought the share price up to a record high of $1071.39. As the months went by, the price of the shares continued to climb, eventually reaching another peak of $1175.98 per share on April 14, 2021.
In the end, Buffett's bet paid off handsomely. His 4.05 million shares were sold for a total of $4.43 billion, a 14.2% return on the original investment in just shy of six months. The move is a fairly typical one for Buffett, who tends to go for smaller, short term investments in large companies with proven success.
The significant return on the TSMC investment comes as a welcome development for Buffett, who has had a number of investments in recent months that have failed to pan out. The Oracle of Omaha will no doubt continue to make similar investments in the tech sector, though for now, the TSMC bet should go down as a wise one.