Most are now looking forward to a return to revenue growth even in the face of unpredictable market conditions around labour and availability of air source heat pumps in particular but also sprinkler pumps and transformers.
The challenging trading environment did see a few casualties over the last 12 months with the collapse of MechFS and Kershaw Mechanical Services, which had been trading since 1954.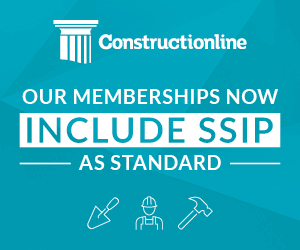 Newcomers to the top 30 include: Ark Mechanical & Electrical Services, Haydon M&E and J S Wright.
Major firms are looking toward growth in data centres, logistics hubs, infrastructure and multi-storey housing as well as an awakening of the office market revived by the return to work.
Ranking
Building services scontractor
Revenue £m
2021
2020
2021
2020
1
1
NG Bailey
£507m
£573m
2
2
Imtech
£355m
£425m
3
5
T Clarke
£327m
£232m
4
4
Enerveo
£304m
£306m
5
7
Briggs & Forrester
£234m
£223m
6
3
Crown House
£218m
£315m
7
14
Vital Energi
£196m
£137m
8
8
SPIE
£193m
£191m
9
6
Skanska Rashleigh Weatherfoil
£180m
£230m
10
12
SES
£159m
£146m
11
11
Phoenix
£154m
£209m
12
9
Gratte Brothers
£152m
£181m
13
10
Dodd Group
£142m
£160m
14
13
Michael J Lonsdale
£133m
£140m
15
NEW
Ark Mechanical & Electrical
£105m
£74m
16
16
Dornan Engineering
£99m
£91m
17
18
Essex Services Group
£86m
£85m
18
26
Derry Building Services
£77m
£60m
19
17
Borough Engineering
£72m
£86m
20
28
CMB Enginering
£71m
£57m
21
21
King & Moffatt UK
£65m
£63.5m
22
29
LJJ
£65m
£54m
23
27
Cilantro
£64m
£58m
24
24
HE Simm
£62m
£62m
25
NEW
JCA Engineering
£61.5m
£52m
26
25
Dowds Group
£61m
£61m
27
NEW
Haydon ME
£59m
£56m
28
15
Designer Group
£57m
£104m
29
30
Swiftline Engineering
£52m
£51m
30
NEW
J S Wright
£52m
£37m
Paul Connolly, Head of M&E Services & Technical Director at Mace Group predicts 2024 will be "the start of a buoyant market in London in particular for M&E contractors as we are currently see early stage works commencing on a number of major schemes and the M&E works will follow over the next 12- 24 months."
Some of the present market uncertainty is being lessened by clients seeking to engage M&E firms earlier in the procurement process.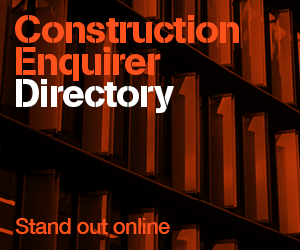 Connolly added: "Clients are now seeking early advice by RIBA Stage 2, which gives engineering contractor ample opportunity to influence designs as well as some visibility of long-term workload."
Terry Hussey, Board Director at Phoenix ME, said: "We have a number of opportunities where we have been involved from Stage 2 as opposed to Stage 4 and this has enabled us to manage client expectations on costs and buildability, but also to help with securing major plant in the future – this is key as we are seeing some equipment on six month lead times as the manufacturers are struggling to make up for Covid lockdowns."