As the global markets continue to consolidate, the crypto space is also suffering a notable pullback. While the long-term holders seem to show confidence, panic sellers are causing more trouble by selling cryptos at a loss. Now that Bitcoin shows indications of plunging to $25,000, traders expect the price to revisit levels below $20,000.
Will the BTC price drop below $20,000? 
Ever since the collapse of the Terra ecosystem back in May 2022, market participants have continued to remain in extreme fear as it triggered multiple fallouts later. The tokens witnessed a sigh of relief during the first few weeks of the year as the majority of them rallied significantly. Unfortunately, at the beginning of the second quarter, the volume dried up, slashing the volatility to its lowest levels.
Therefore, the traders who waited for a notable push towards $30,000 until now appear to remain in a state of distrust and have begun to sell cryptos at a loss. 
As per the data from  santiment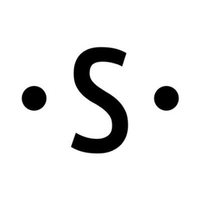 santiment On-Chain , more cryptos have been bought within the underbought zone, where there is very little possibility of buying. The traders now appear to be dull, as the restless addresses have been constantly dumping on Bitcoin and other assets at a loss. The MVRV model indicates that altcoins are flashing underbought signals across the sector. 
Now that the crypto markets have begun a sluggish trade, the market sentiments have shifted back to 'fear'. The net realized profit/loss (NUPL) underwent a bearish pullback, signalling the sentiments have shifted from 'Optimism/Anxiety' to 'Hope/Fear'. 
Also Read: Robert Kiyosaki Issues Warning: "US Shall Go Bankrupt, Invest In Gold, Silver & Bitcoin"
Collectively, the market participants have again developed fear as the crypto markets consolidate within narrow regions. While the Bitcoin (BTC) price is hovering just above $26,000, the altcoins have been bleeding heavily. Therefore, indicating a more bearish trend may be imminent in the succeeding days. 
Was this writing helpful?
No
Yes
A passionate cryptocurrency and blockchain author qualified to cover every event in the crypto space. Researching minute occurrences and bringing new insights lie within the prime focus of my task.
Read More
The latest analysis of the global cryptocurrency market shows that it is back to its Fear-Panic sellers dragging the Bitcoin (BTC) price lower. Since the BTC price August 3rd high of $12,493 USD, it has since dropped to around $10,317, a decrease of 17%. Not only has the BTC price lowered substantially, but the Fear and Greed Index has dropped from a high of 89 to 57 today, which suggests that traders are feeling more fear than greed in the market.
The Fear and Greed Index is currently still at a high level, which could be interpreted as a sign that volatility has increased significantly. This is a result of fear investors selling Bitcoin out of panic and selling pressure increasing on cryptocurrency exchanges.
The latest numbers show that fear has come to the markets, and investors are looking to cash out of their Bitcoin positions in order to protect themselves from further losses. This can be seen in the significant drop in cryptocurrency volumes across all exchanges. A sharp decline in both acceptance rates and order book activity indicates that traders are more focused on protecting their capital than attempting to capitalize on the current market conditions.
As traders become more cautious in market conditions such as these, it may be important to view current price movements as an opportunity to acquire BTC at a discounted rate. Holding Bitcoin in times of market turmoil has often proven to be an effective way to not only protect yourself against a possible market bottom, but also to benefit from potential future gains once the markets start to recover.
In conclusion, the latest market analysis paints a picture of considerable market fear as fear investors are guiding the Bitcoin price lower in a bid to protect their investments. Although at this time it may appear to be a lose-lose situation for many traders, there is still the potential of accumulating more coins at a discounted rate. With news of new government regulations and potential infrastructure improvements in the near future, the cryptocurrency market may once again enter into a period of growth.