Roku and Best Buy announced today the streaming platform and device company will get access to the electronics sellers' first-party data. The announcement also said the chain store is now the exclusive seller of Roku-branded TVs. This comes the day before the pair launch Roku City, an in-person, interactive activation at South by Southwest (SXSW). 
First partner and first party. This is the first time Best Buy has partnered with a TV streaming platform. The deal has the company's advertising business, Best Buy Ads, providing Roku with data it can use to target its marketing. 
Dig deeper: 2023 Predictions: Retail media networks
"We're bringing together our entire business to build the future of entertainment and advertising — making the TV experience simpler, offering the right marketing, data, tech, and scale to drive real results, and helping win the entire streamer's journey together with Best Buy," Julian Mintz, co-head of U.S. brand sales for Roku Media, said in a statement.
Last year Roku formed a partnership deal with Walmart to test out shoppable streaming ads. Walmart ads on Roku let viewers purchase the product being shown by pressing a button on their remote. 
Roku City at SXSW. The two-day, in-person event puts people in a 3D version of Roku's screensaver, Roku City, featuring Best Buy Home Theater Experience. It showcases the latest Roku devices available at Best Buy and upcoming original content on The Roku Channel.
Why we care. It will be interesting to see if this partnership can help two brands in a tough economic time. Roku must deal with tighter ad budgets and last month reported flat earnings for the fourth quarter 2022. Best Buy reported a 10% drop in revenue for that quarter and recently said it might close up to 30 stores this year.
---
Get MarTech! Daily. Free. In your inbox.
---
---
About the author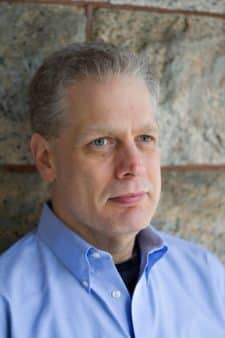 Constantine von Hoffman is managing editor of MarTech. A veteran journalist, Con has covered business, finance, marketing and tech for CBSNews.com, Brandweek, CMO, and Inc. He has been city editor of the Boston Herald, news producer at NPR, and has written for Harvard Business Review, Boston Magazine, Sierra, and many other publications. He has also been a professional stand-up comedian, given talks at anime and gaming conventions on everything from My Neighbor Totoro to the history of dice and boardgames, and is author of the magical realist novel John Henry the Revelator. He lives in Boston with his wife, Jennifer, and either too many or too few dogs.
Read More
The streaming platform Roku recently unveiled an innovative partnership with Best Buy, a renowned electronics retailer, to give users access to first-party data. This partnership is designed to provide more valuable insights on customer behaviour while offering new levels of control and targeting to marketers.
Best Buy customers can now use their receipt data to better understand their purchasing activities on the Roku platform. This will give advertisers the ability to offer targeted ads and discounts to customers in certain areas, as well as gain access to a deeper analysis of household composition, including age and gender. The data is augmented by third-party vendor data allowing for highly accurate targeting and measurement of results for metrics such as household income, shopping habits, and interests.
Through its partnership with Best Buy, Roku can now leverage first-party data from a variety of sources. This will enable more effective segmentation and efficient targeting, allowing advertisers to target customers with specific content to increase conversion rates. In addition, Roku can also offer more dynamic ad campaigns through its best-in-class channel recommendations.
The partnership between Roku and Best Buy provides an unprecedented level of granularity and reliability of data. This data can be used to fine-tune audience segments, ensuring that brands can better understand their target audiences and tailor their messaging accordingly. Marketers can now deliver more personalised and impactful ad experiences.
The collaboration between Roku and Best Buy signals a new era in television and streaming media. The two companies are combining their strengths to bring better data to the market and make smarter decisions for advertisers. It underlines Roku's commitment to provide powerful marketing solutions for brands, and an improved viewing experience for users.