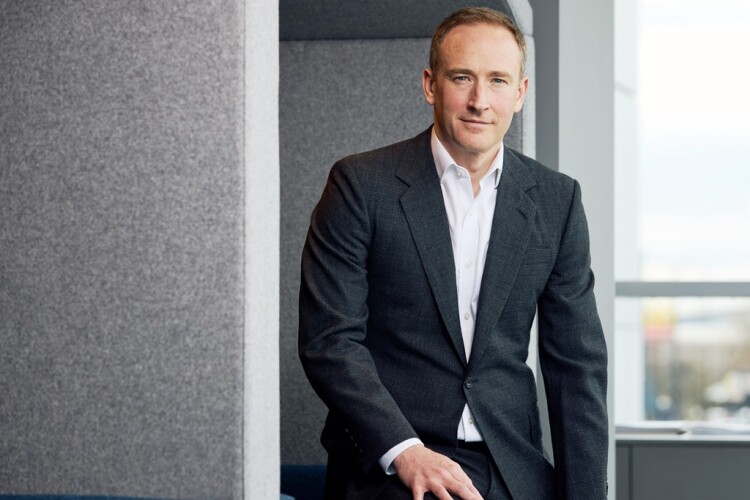 In the year to 31st October 2022 Keepmoat increased revenue by 11% to £778.1m (2021: £701.6m) and – with administrative expenses reduced by 34% during the year – trebled pre-tax profit to £92.2m (2021: £29.7m).
Average selling price increased by 14.0% to £204,000.
Chief executive Tim Beale said: "We delivered 3,776 much needed new homes across the UK, with a focus on our core first time buyer customer base, building high quality new homes at prices people can afford, in places they want to live. We remain committed to a multi-tenure strategy, working with our partners, including Homes England, local authorities, registered providers and the private rented sector (PRS)."

"As we move through our new financial year, our capital light, multi-tenure, partnership business model is once again proving its flexibility and resilience. Despite the turmoil in the mortgage market at the end of 2022 following the mini-budget, we have been able to secure additional delivery to registered providers and to the private rented sector, who operate long-term business models with associated long term funding, meaning their investment in new stock is unaffected by the short term dynamics that can impact private buyer demand. This approach has enabled us to maintain delivery, where others are looking to slow down production."
"Looking ahead I am optimistic, following a strengthening of reservations in the early part of 2023, that some confidence and stability has returned to the market. We have an excellent forward sales position, better even than this time last year. Furthermore, our strong land pipeline, equal to circa six years of delivery, retains flexibility and opportunity for us to deliver on our strategic objectives."
Doncaster-based Keepmoat was acquired in October 2021 by Aermont Capital from TDR Capital and Sun Capital. It's ultimate parent company is Maison Grafton Sàrl in Luxembourg.
Got a story? Email news@theconstructionindex.co.uk
Read More
Keepmoat, a UK-based housing, regeneration and repair services provider, experienced a 'record year' for 2018.
The company's current forecasts for the full financial year to 31 March 2019 suggest revenue will have increased to £1.45 billion, a 6.7 percent rise from 2017's figure of £1.36 billion. Profits, meanwhile, are expected to climb 8.3 percent to £86 million, up from £79 million in 2017.
In a statement announcing the results, Chief Executive Officer Dave Sheridan said: "This has been a record year for Keepmoat, delivering growth ahead of our ambitious expectations."
He added that the company was pleased to have achieved "double digit increases in earnings, profits and returns to our shareholders."
Keepmoat's success is largely attributed to increased investment in new areas, particularly in the Affordable and PRS (Private Rented Sector) sectors. It has also been reported that the company's DMOG (Design, Manufacture, Operate, Guarantee) self-delivery model and tried and tested delivery capabilities have been central to this success.
In a further announcement, Keepmoat revealed plans to expand its presence into a number of other UK regions, with Sheridan expressing the company's desire "to deliver 500,000 homes over the next decade, creating jobs in communities across the UK and helping to deliver hundreds of thousands of new homes".
No matter the challenges presented by Brexit, Keepmoat has firmly entrenched itself as one of the most successful housing, regeneration and repair services providers in the UK. With its ambitious expansion plans, the company looks set to remain at the forefront of the industry for many years to come.