Pinterest today announced $1.2 million in additional funding for its Creator Fund, specifically targeting people from traditionally underrepresented groups. The funds – which are a combination of cash grants, ad credits and equipment – will also extend the program through all of 2022.
This year's effort will have four quarterly cycles: fashion/beauty, wellness, lifestyle/home and food. According to Pinterest, having four cycles allows for more personalized training, and extending those cycles to five weeks from four gives creators access to more dedicated time and resources. 
---
Get the daily newsletter digital marketers rely on.
---
Individual recipients will get goods, cash and services valuing $25,000 and early access to Pinterest features. They will also get advice and products from each quarter's corporate sponsor. This year's first sponsor is L'Oreal USA.
Pinterest started the program last year with an initial investment of $500,000. While it is currently only available to people in the U.S,. the company said it plans to expand it to Brazil and the U.K. later this year.
Why we care. There is a tendency to think of diversity, equity and inclusion efforts as a "nice" thing to do. The fact is they significantly benefit the bottom line, creating improvements and opportunities for businesses in direct, tangible ways. Aiding creators from marginalized communities expands Pinterest's audience reach and invigorates its offerings.
---
About The Author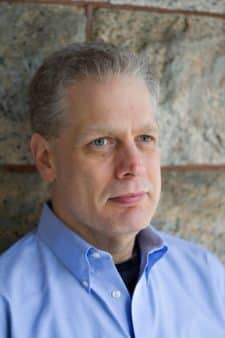 Constantine von Hoffman is managing editor of MarTech. A veteran journalist, Con has covered business, finance, marketing and tech for CBSNews.com, Brandweek, CMO, and Inc. He has been city editor of the Boston Herald, news producer at NPR, and has written for Harvard Business Review, Boston Magazine, Sierra, and many other publications. He has also been a professional stand-up comedian, given talks at anime and gaming conventions on everything from My Neighbor Totoro to the history of dice and boardgames, and is author of the magical realist novel John Henry the Revelator. He lives in Boston with his wife, Jennifer, and either too many or too few dogs.