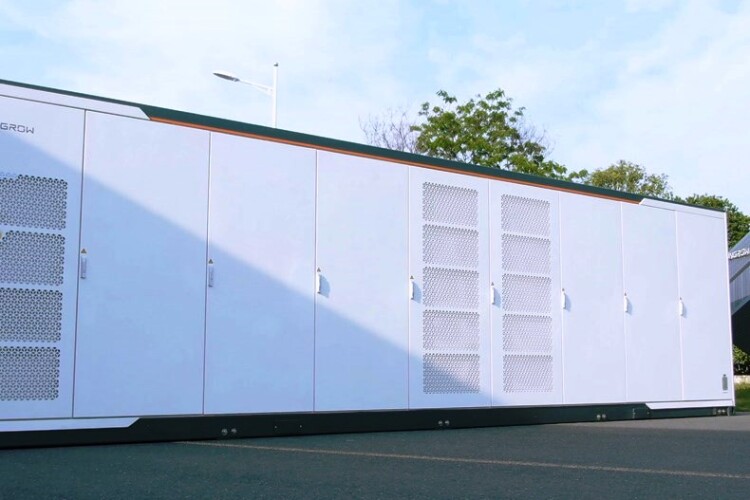 Construction of SSE's second utility-scale battery storage system will begin before the end of the month.
 Ferrybridge was decommissioned by SSE in 2016. Now SSE Renewables' plans to build a 150MW battery storage project. It is expected to be fully operational by late 2024 and is being developed in conjunction with Chinese battery technology firm Sungrow Power Supply and construction contractor OCU Services (formerly O'Connor Utilities).
Sungrow is supplying its liquid cooled energy storage system, called PowerTitan.
This will be SSE Renewables' second battery storage project in delivery. It has a 50 MW site already under construction in Salisbury, Wiltshire, due to be completed later this year.  
Richard Cave-Bigley, director (solar and battery) at SSE Renewables, said: "By building out more battery storage, we can get more renewable power onto the grid. That's because batteries store power in times of surplus generation and release it when it's needed the most – helping us bring flexibility and balance to the grid."
Got a story? Email news@theconstructionindex.co.uk
Read More
The Oklahoma City University (OCU) is making a major move to achieve long-term sustainability. By investing in the construction of a new Ferrobridge battery storage system, OCU is paving the way for a greener, more sustainable Oklahoma.
The project is being developed as part of OCU's Smart Campus Initiative, a five-year effort that focuses on clean energy solutions, energy efficiency, and sustainability projects designed to expand access to renewable energy and support the growth of Oklahoma's burgeoning renewable energy economy.
The Ferrobridge battery storage system is designed to store excess energy generated by renewable sources such as wind and solar, with the capacity to store up to 100 megawatts of electricity. The battery will provide OCU with interruption-free power, allowing the university to reduce its reliance on the traditional power grid and save on electricity costs.
The battery storage system is expected to provide an array of benefits to both the OCU community and the state of Oklahoma. In addition to reducing energy costs for the university, the project will help reduce the overall carbon footprint of Oklahoma by allowing for increased use of renewable energy sources. The system will also help strengthen the regional power grid and enhance the reliability of power in times of peak demand.
The project is being delivered with funding from the US Department of Energy, which awarded a grant of $6.9 million to support the construction and expansion of the battery storage facility. The grant is part of a larger $12 million funding package from the federal government to support a range of clean energy initiatives across the state.
The Ferrobridge battery storage system is a major investment for OCU, one that will benefit the university, the state, and the environment alike. It is another important step in the university's commitment to sustainability and will help ensure a brighter, greener future for generations to come.