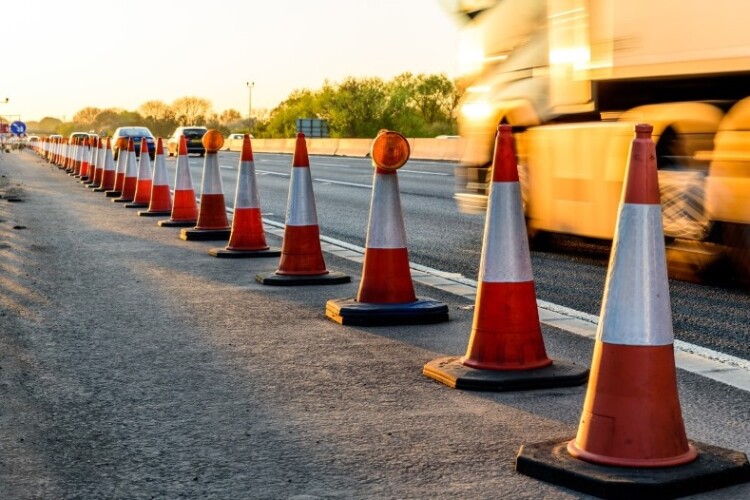 National Highways sees integrated project delivery (IPD) as central to maximising efficiency in road building projects and is about to embed it in its procurement.
It defines IPD as "a collaborative and coordinated project delivery method that emphasises integrated working among all project stakeholders". Whereas in the recent past the buzzword in public procurement was partnering, IPD introduces a wider alliance incorporating the supply chain as well as tier one contractors, with the emphasis on early involvement and lean construction.
"This approach will help both National Highways and suppliers in terms of collaboration, safety, efficiency, profitability, and overall project success ensuring better value for our customer," said Martin Perks, commercial improvement and innovation director at National Highways.
He is in discussions with providers to fast-track the development of a sector specific diploma in IPD. Holding this diploma will be requirement for all key staff among contractors, he said.
"Our expectation is that our suppliers' key people are trained and equipped with the right IPD capabilities and competencies to ensure integrated delivery framework success," he continued. "Within the procurement process, we will require each supplier to expect key decision makers to pass an examination in IPD. This is to ensure they are well-versed in the principles of collaborative decision-making, early integration of information, and open transparent communication."
The exam will form part of integrated delivery framework procurement process that is planned for spring 2025.
Mr Perks said that the integrated project delivery philosophy was already being deployed in the USA, Canada and Finland – "and is seeing results that significantly improve on time, to budget, and design and delivery profit margins".

He said: "We know its new and we want to make sure that the people working in one of our IPD contracts are not exposed to the pressures of not knowing but having to perform. We are therefore making sure that they are equipped with the knowledge to enable them to excel before they start making key decisions. This will apply to all key decision makers – client, T1, T2+ – and will be part of the procurement assessment.
"We are working with providers to see if we can fast track a sector specific diploma in IPD course so that the solution arrives at the same time as the challenge. We have seen the benefits of this when reviewing the successes in other territories and so are planning for it by letting potential bidders know of the requirement well in advance."
National Highways believes that collaboration can also help innovation and creativity, bringing diverse perspectives to the table, leading to better engagement and decision-making.
"By working collaboratively from the outset of a project issues can be found and resolved earlier, thus reducing costly delays or changes during the construction phase – resulting in overall cost savings for both the client and supplier," Martin Perks said.
"By requiring our third-party suppliers to be trained in IPD, we are promoting a culture of continuous improvement and quality focus. IPD builds a proactive approach to risk management, with all stakeholders working collaboratively to find and mitigate risks throughout the project lifecycle. Additionally, IPD encourages the use of advanced technology and tools for effective communication, coordination, and documentation, leading to better project documentation and accountability. Three-quarters of highways site safety incidents occur on unplanned and mismanaged work, so getting the basics right is also significantly safer.
"Requiring key decision makers to be trained in IPD will also provide supplier businesses with a competitive advantage. As more customers are recognising the benefits of IPD and seeking suppliers who are trained in this approach. Organisations that make the choice of investing in IPD training can prove their ability to work collaboratively, efficiently, and proactively with other project stakeholders, which can enhance their reputation, profitability, and credibility in the industry. This can also lead to enhanced safety, increased customer satisfaction, repeat business, and referrals, ultimately contributing to sustainable success."
He concluded: "By setting, in the procurement of integrated delivery framework, thresholds for key decision makers to have trained and passed an examination in IPD everyone is a winner. With enhanced collaboration, improved safety, efficiency and cost savings, better quality, and risk management, and a continually improving competitive advantage together we will achieve successful project outcomes."
Got a story? Email news@theconstructionindex.co.uk
Read More
The Ministry of Road Transport and Highways (MoRTH) has recently issued a directive to all National Highways contractors to get a valid new diploma certificate by December 2020. This move is an effort by the government to ensure that contractors comply with the latest standards of construction and quality.
The Department of Highway Engineering and Maintenance (DHE&M) under MoRTH has asked contractors to obtain a new diploma certificate as per the norms of the Ministry of Human Resource Development (MHRD). This diploma certificate will last for a period of 3 years. It is mandatory for all existing contractors to apply for the certificate within 3 months, otherwise the Ministry will take strong action against the defaulters.
The diploma certificate is aimed at enhancing the quality of construction work executed by the contractors. It will help in solving the ongoing issues related to timelines, quality and cost effectiveness in the projects. Also, this is a step towards modernizing the construction industry that has been lagging behind in many areas.
The changes have been welcomed by the Contractors Associations and it is thought that this new procedure can bring a positive change in the quality of construction and project management. The newly introduced diploma will not only bring more transparency and efficiency to the system but will also help to bridge the skill gap in the industry.
It is now on the contractors to take this step seriously and get a valid new diploma certificate by December 2020. This will go a long way in ensuring better construction quality in the country. It is a much-needed move to ensure sustainable and quality-driven development.