Among the big projects securing cash are the Eden Project North visitor attraction in Morecambe, a new AI campus in Blackpool, a new rail link in Cornwall, and a major regeneration scheme in Gateshead.
A total of 111 areas have been awarded funding from the second round of the government's flagship Levelling Up Fund.
Major funding awards
---
Eden Project North will receive £50m to transform a derelict site on Morecambe's seafront into a world class visitor attraction. It will also kick-start regeneration more widely in Morecambe.
Cardiff Crossrail has been allocated £50m to improve the journey to and from the city and raise the economic performance of the wider region.
Blackpool Council and Wyre Council gets £40m to deliver a new Multiversity, a carbon-neutral, education campus in Blackpool's Talbot Gateway Central Business District.
A total of £20m is going towards the regeneration of Gateshead Quays and the Sage, which will include a new arena, exhibition centre, hotels, and other hospitality.
A £50m grant will help create a new direct train service, linking 4 of Cornwall's largest urban areas: Newquay, St Austell, Truro, and Falmouth/Penryn.
There is £5.1m to build new female changing rooms in 20 rugby clubs across Northern Ireland.
Click here to download full list of funded projects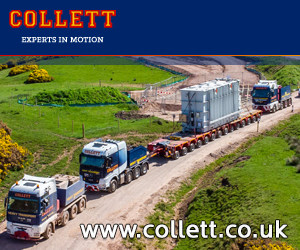 The successful councils will now have to get projects rolling to meet the 2025 deadline for spending the cash.
Arcadis UK Cities Director Peter Hogg said: "It's now critical for local authorities that are successful to move quickly and decisively.
"The deadline for spending the money of March 2025 is a challenging one – particularly as inflation has soared in the interim.
"Authorities will need to rapidly move projects through the design phases, complete any land acquisition, secure planning approvals, appoint contractors and move into delivery – no mean feat, especially with no shortage of competing priorities for local government time and resources."
The government has also confirmed there will be a further round of the Levelling Up Fund but has given no date for bid submissions.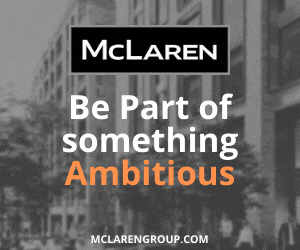 Developing better transport links
More than £670m has been allocated to 26 projects across the United Kingdom to improve transport links.
This includes £40m for the West Yorkshire Combined Authority to transform its bus services.
Nearly £27m has been guaranteed for a new roll-on, roll-off ferry for the Shetland Fair Isle in Scotland, providing a lifeline for the community, visitors and vital supply chains.
Revitalising towns and cities
Over £760m is being provided to regenerate towns and cities and unlock thousands of new homes.
This includes £20m to regenerate Accrington town centre, which will see the renovation of the Grade II listed Accrington Market Hall into a bustling food hall and trading space and the refurbish of the vacant and dilapidated Burtons Chambers and Market Chambers into band-new office spaces.
There is £18m for a transformation of Cleethorpes seafront, including the historic market square and regenerating Pier Gardens.
The construction of Willenhall Garden City in Walsall will be accelerated by a £20m grant, which will unlock a £210m regeneration plan, enabling the delivery of new homes, parks, and a railway station.
More than £17m will level up Leek Town Centre through a refurbishment plan that will upgrade the old market halls for new business use, upgrade the public library and museum, and create a swimming facility as part of wider town centre regeneration.
Restoring local heritage
£545m will restore local landmarks and protect them for generations to come.
This includes nearly £18m to transform the Grand Pavilion in Porthcawl, one of the most recognisable buildings in South Wales, which is currently deteriorating after years of piecemeal refurbishments.
There is £20m to restore the Grade II listed Haigh Hall in Wigan, which will rejuvenate the area and make the site a popular destination for culture, community, events and hospitality.