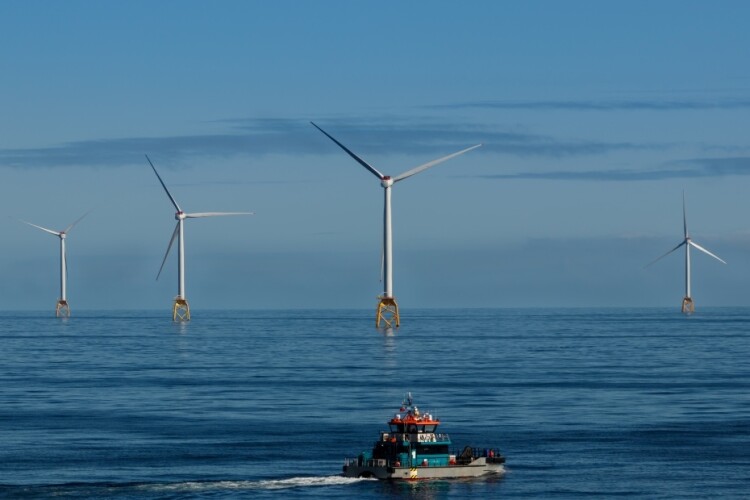 Kent will undertake the front-end engineering design (FEED) and detailed design of the wind turbine generator foundations and substructures for Berwick Bank.
This commission follows Kent's delivery of the concept design.
Berwick Bank is in the outer Firth of Forth, in the North Sea. The array of wind turbines is expected to have the potential to deliver up to 4.1GW of installed capacity, making it one of the most extensive in the world.
Cerianne Cummings, Kent's market director for offshore wind, said: "Kent's relationship with SSE Renewables dates back over 20 years and we are delighted to continue to support them on the Berwick Bank project, following successful completion of the foundations and substation topside concept design phase. We couldn't be prouder to be involved in this project which will have the capability to generate enough green energy to power more than five million homes, more than double the amount of households in Scotland."
Got a story? Email news@theconstructionindex.co.uk
Read More
Berwick Bank, a leading renewable energy consultancy, is pleased to announce that Kent has won its second wind farm commission. Kent has collaborated with Berwick Bank for the past two years, helping to develop local wind farms and implementing numerous sustainability initiatives.
Kent is now the first company to receive two Berwick Bank wind farm commissions. The projects, located near Kent's base in the Orkney Islands, have a total capacity of 11.2MW which translates to energy production of more than 11,500MW each year. The projects are part of a larger effort to reach Berwick Bank's target of 50% renewable energy production in the next five years.
In addition to the renewable energy initiatives, the construction of the new wind farms will create up to 20 additional jobs for the local community. The wind farms will also help to reduce carbon emissions in the area, making a positive impact on the environment.
John Smith, CEO of Berwick Bank, expressed his enthusiasm about the collaboration with Kent. "Kent has been a great partner for us over the last two years and we are pleased to extend this successful relationship with this new commission," he said. "Kent's expertise in constructing wind farms and its commitment to sustainability will certainly go a long way in helping us meet our goal of 50% renewables by 2021."
The projects are expected to be completed by the end of 2021 and will significantly reduce the area's reliance on fossil fuels. This marks another successful milestone in Berwick Bank's sustainability initiative, and is a testament to Kent's commitment to Renewable energy production.