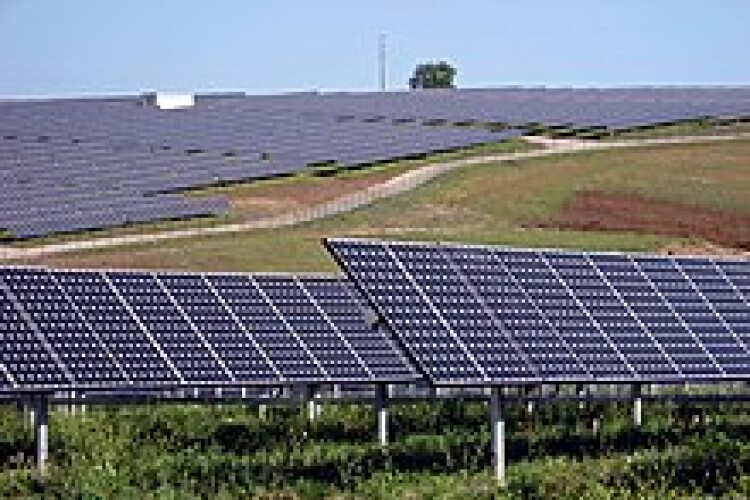 The contract involves engineering, construction and commissioning of the plant, for energy firm X-Elio, as well as operation and maintenance during the first few years.
Construction will be carried out by Ferrovial Webber Energy, a joint venture between Ferrovial subsidiaries Webber and Ferrovial Energy Solutions. Completion is set for the second quarter of 2024.
The contract marks Ferrovial's first step into the North American energy infrastructure construction market.
"This is an exciting step for the company," said Maria Jose Esteruelas, head of Ferrovial Energy Solutions. "Our expertise in building mega infrastructures across the world makes Ferrovial the ideal partner for companies who want a reliable contractor to carry out their complex projects."
The construction element will include civil works, electrical installation, assembly of structures and modules, safety systems and construction of the step-up transformer substation.
The solar plant is designed for an estimated annual production of 137GWh of electricity which is enough to supply energy to around 9,500 homes throughout the year. Ferrovial said the plant will account for a reduction of more than 85,000 tonnes of annual CO2 emissions.
Ferrovial Energy Solutions was set up within the group's construction division as part of its Horizon 24 sustainability plan. Ferrovial Energy Solutions' first contract in North America joins other projects in this field, including construction of the 50MW El Berrocal solar photovoltaic plant near Seville, the Cabo Leones wind farm in Chile and a floating wind platform off the Basque coast of Spain.
Got a story? Email news@theconstructionindex.co.uk
Read More
Ferrovial, an international infrastructure and services group has been chosen to build one of the biggest solar power plants in the United States. The Spanish-based company will construct an 800-megawatt solar facility in Pecos County, Texas.
The facility, which will cover an area of 2,400 acres, will produce enough electricity to power over 240,000 homes. The construction project is expected to generate $102 million in economic activity in the region and create 450 jobs in the area.
The solar facility is part of a plan to significantly increase renewable energy production in the state of Texas. The government of the state has proposed that a total of 25% of its energy come from renewable sources by 2025. It currently derives about 6 percent of its energy from renewable sources with solar energy making up less than 2 percent.
In order to meet its 2025 goal, the state of Texas has implemented several incentives such as tax credits, loan guarantees and various grants to encourage new renewable energy production. This project is a sign of the success of those incentives.
The project is a great example of how renewable energy is becoming an increasingly viable and cost-effective solution for energy production. Ferrovial is excited to have the opportunity to contribute to this energy revolution in the United States and to contribute to making the world a more sustainable and green place.
The facility is expected to be completed by 2021. When completed, it will provide clean and renewable energy to many communities throughout the region.