The designer of the Terra blockchain platform, which is no longer operational, has been targeted by the US Securities and Exchange Commission in a securities fraud lawsuit. The lawsuit claims that do kwon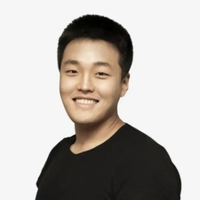 do kwon co-founder and ceo at terraform labs Do Kwon is a cryptocurrency developer who is the Co-Founder and Chief Executive Officer of Terraform Labs. With terraform labs, he also founded the telecommunication company Anyfi and served as its CEO, a peer-to-peer communication solution using mesh network technology. And eventually, in 2018, he founded Terraform Labs along with his friend Daniel Shine, intending to develop a decentralized price-stable cryptocurrency such as LUNA.
 
He successfully led the Terra Blockchain by constantly developing new blockchain technologies, products, protocols, and platforms, including anchor, prism, and mirror. Through Terraform Labs, Do Kwon developed the Terra proof-of-stake, a public blockchain built on the Cosmos SDK. He is also the founder of another failed stablecoin project, Basis Cash, an Ethereum-based token created by Nader Al-Naji. EntrepreneurDeveloper/ProgrammerChief Executive Officer , co-founder of Terraform Labs, participated in a deceitful scheme that resulted in the loss of at least $40 billion in market value. As a result, a warrant for Kwon's arrest has been issued by South Korea. There have been recent updates related to this case, read on. 
Lawyers of Do Kwon received $7 million prior to the collapse of Terra
Do Kwon, the CEO of Terraform Labs, sent Kim & Chang, a prominent South Korean law firm, 9 billion won ($7 billion) just before the stunning collapse of the Terra ecosystem, according to South Korean prosecutors. 
According to KBS News, Kwon's choice to pay millions of dollars to the law firm was viewed by prosecutors as a planned action that reportedly pointed out his awareness of the approaching collapse and anticipated legal issues.
The information, in the opinion of the prosecution, will be helpful in the continuing fraud case. In addition, Kwon and Terraform's former CFO, Han Chang-joon, was met by Kim & Chang's attorneys during their trip to Montenegro.
Kwon was previously detained at the airport in Podgorica, Montenegro, after attempting to board a flight to Dubai using forged documents. Both American and South Korean officials have requested Kwon's extradition since his detention. The court has not yet made a decision, though.
What have the prosecutors discovered?
On April 7, it was announced that Kwon was under suspicion by South Korean prosecutors of converting illicit profits from Terra to Bitcoin. Binance was asked by the prosecutors to stop all withdrawal requests related to Kwon.
Illicit assets connected to Terraform Labs co-founder Kwon and his accomplices have been found to reach 414.5 billion won ($314.2 million). Out of this, Kwon is said to be directly connected to around 91.4 billion won ($69 million).
It seems like Do Kwon anticipated the collapse and made arrangements for the same. What do you think about this?
Was this writing helpful?
No
Yes
Qadir Ak is the founder of Coinpedia. He has over a decade of experience writing about technology and has been covering the blockchain and cryptocurrency space since 2010. He has also interviewed a few prominent experts within the cryptocurrency space.