Main contractor ISG paused construction work in August after funding dried up for the project.
Britishvolt has been backed with £100m in government funding through its Automotive Transformation Fund. But the money was not coming through quick enough for the construction project.
Today Britishvolt said it was in talks with potential backers and confirmed 'promising approaches from several more international investors in the past few days' as it seeks to secure the project's future.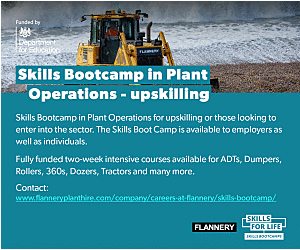 A spokesman said: "The result is we have now secured the necessary near-term investment that we believe enables us to bridge over the coming weeks to a more secure funding position for the future.
"To further reduce our near-term costs, our dedicated employee team has also voluntarily agreed to a temporary salary reduction for the month of November."
He added: "We want to thank our employees, suppliers and investors, for their continuing belief in Britishvolt.
"It is important that Britishvolt is a success not only for the close to 300 employees currently working for the company, but also for the many thousands of jobs we intend to create in the UK as we progress our plans."