By SA Editor Michelle Carini :
Welcome to the latest edition of the Energy Recap. This week, we wanted to make note of the recently released EIA Electric Power Monthly . In it, you can find some interesting data regarding the growth of renewable energy, among other things. Here are a couple of highlights taken from the full report, along with a chart illustrating the electric-generating capacity of renewable sources between the end of 2016 and 2017:
… total U.S. net electricity generation fell slightly (down 1.5%) in 2017, reflecting lower electricity demand. Natural gas and coal generation fell by 7.7% and 2.5% from 2016, respectively, as generation from several renewable fuels, particularly hydro, wind, and solar, increased from 2016 levels.

Electricity from renewable sources, especially wind and solar, continued to increase in 2017. Wind made up 6.3% of total net generation, and utility-scale solar made up 1.3% — record shares for both fuels. In part as a result of record precipitation in California, hydroelectricity increased in 2017, accounting for 7.5% of total net generation. EIA's latest Short-Term Energy Outlook expects hydro to continue to exceed wind in 2018, but wind is projected to become the predominant renewable electricity generation source in 2019.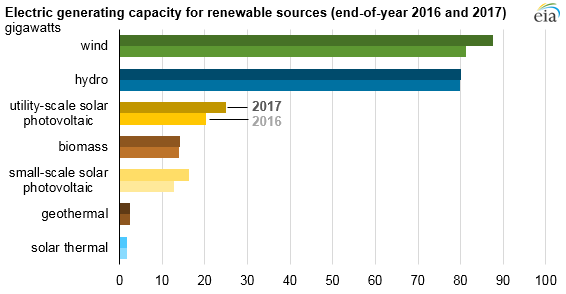 Source: U.S. Energy Information Administration, Electric Power Monthly.
Let us know what you think about this new data by leaving your thoughts in the comments section below.
Also, please note that the recap will be taking another quick break next Friday, March 30, due to the holiday. It will return on April 6.
Energy Articles of Note
" Exxon Mobil In The Permian And Its Low Carbon Outlook " By Jennifer Warren
" Shale Oil Myths: 'It Is Too Light And No Good '" By Richard Zeits
" Power In The Powder: Update On Chesapeake's Potential JV " By Callum Turcan
Energy Sector Bankruptcies for the Week Ended March 23, 2018
Here's a list of the most recent bankruptcy announcements in the energy sector:
– None.
Feel free to add any that we might have missed in the comments section below.
U.S. Oil Rig Count
As per Baker Hughes , the number of active U.S. oil drilling rigs rose this week.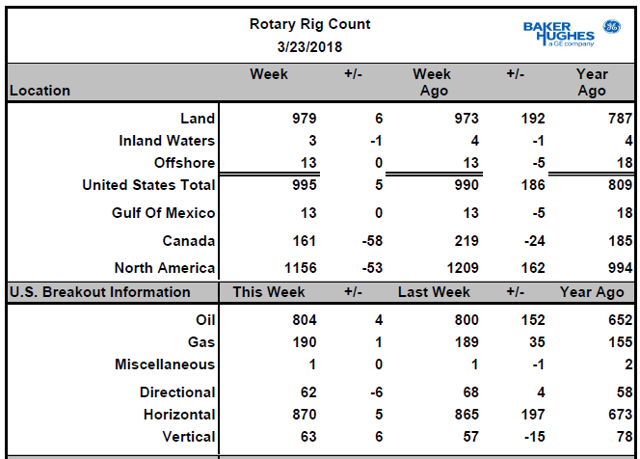 Weekly Natural Gas Storage Report and Summary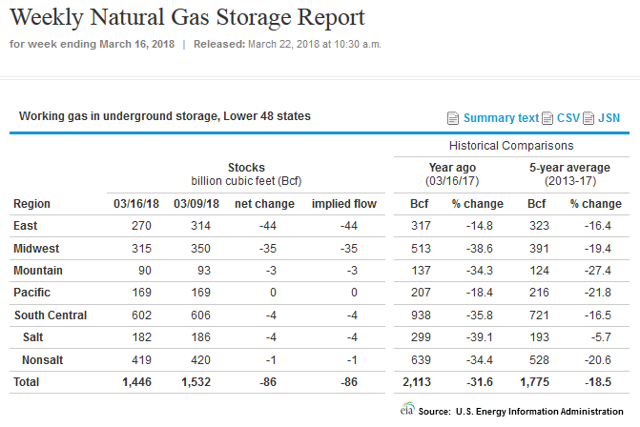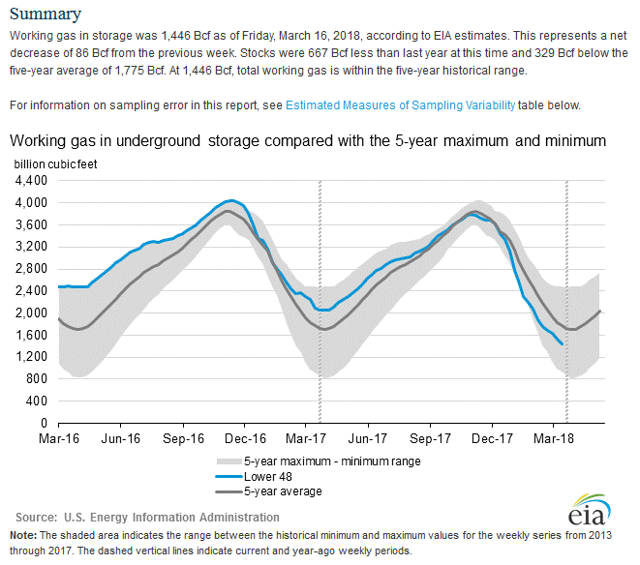 Natural Gas Rig Count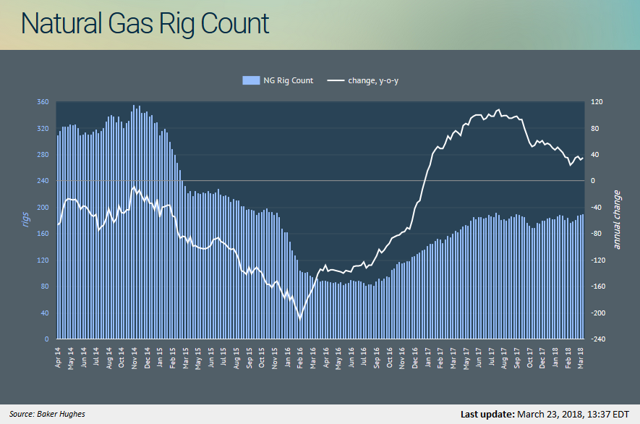 Oil Production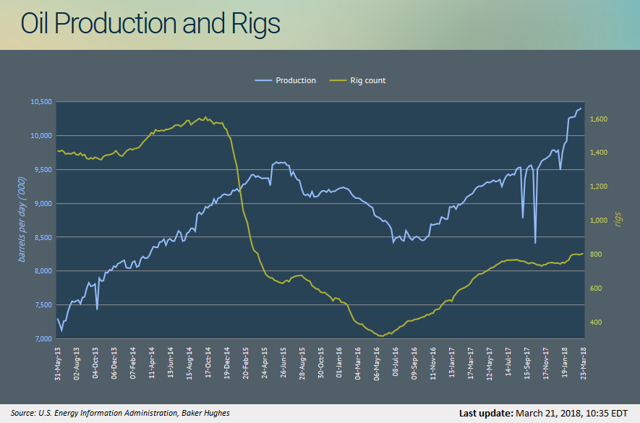 As always, we encourage you to submit your own article by clicking here , if you haven't already done so.
See also To Be, Or Not To Be, More German Or French Is Not The Real Question on seekingalpha.com
The views and opinions expressed herein are the views and opinions of the author and do not necessarily reflect those of Nasdaq, Inc.