By SA Editors' Picks :
Good morning! I'm your curator, Jason Kirsch.
Here are today's Editors' Picks:
Chart of the day: Bank Of Japan purchases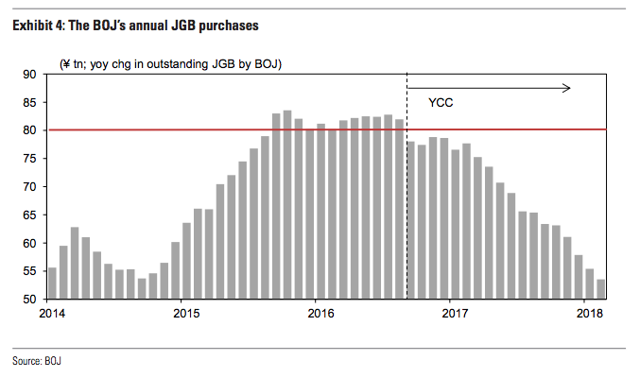 Comment of the day, by contributor John M. Mason
I'm so glad you shone a spotlight on this. I cannot over emphasize its importance. I hope the Fed, BOE and ECB are paying close attention to this development. This discussion highlights that serious unintended consequences result from central bank interference into markets. Just one of the those consequences is that the suffocation of true price discovery (by the more or less free interplay between non-oligopolistic buyers and sellers) leads to less and less liquid markets and declining participation by "normal" buyers and sellers. Central bankers are inflicting serious damage on virtually all financial markets with policies of intervention that reflect their enormous hubris.
Image of the day: The Dark Knight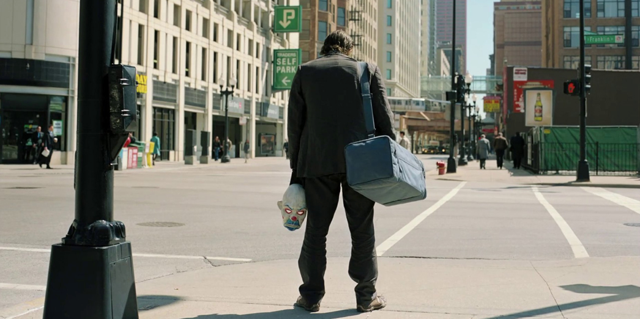 Quote of the day:
But man is not made for defeat. A man can be destroyed but not defeated. – Earnest Hemingway
Thanks for reading. Please share your 'Editor's Pick' with fellow investors by posting it in the comments.
Have a great day!
Jason
See also Exxon Mobil In The Permian And Its Low Carbon Outlook on seekingalpha.com
The views and opinions expressed herein are the views and opinions of the author and do not necessarily reflect those of Nasdaq, Inc.