By SA Editor Michelle Carini :
Welcome to the latest edition of the Energy Recap. This week, we wanted to pass along an interesting article that asks if innovations in solar power can offset the tariffs on solar panels recently introduced by the Trump administration. As many of you know, the cost of solar dropped significantly in 2017: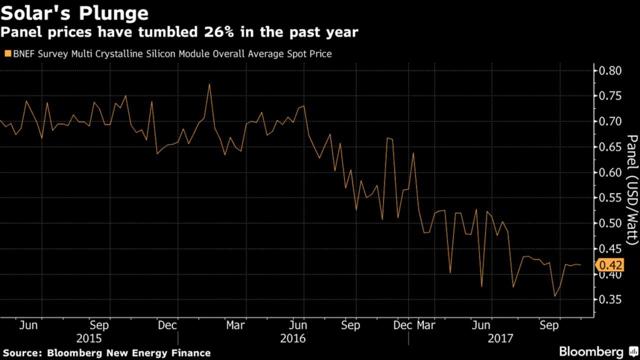 This led to major growth in solar usage that the tariffs are likely to put a damper on. However, it's possible that booster reflectors (aka mirrors) could make a comeback and appreciably increase solar panels' output. As per the article linked above, it was shown "through simulations that a maximum increase of 30 percent is achievable for an optimized system." If widely adopted, mirrors could prove to be a positive for the solar industry going forward.
So, what's your take on reflectors boosting panel output enough to counteract any negatives created by the solar tariffs? Do you think it's plausible or not? Please leave us your thoughts in the comments section below.
Energy Articles of Note
" Pacific Drilling: New Important Information On Restructuring Revealed " By Vladimir Zernov
" Eagle Energy: A Solid Portfolio Of Assets " By Laurentian Research
" Shale Oil: A Paradigm Shift In Perceptions " By Richard Zeits
Energy Sector Bankruptcies for the Week Ended Feb. 9, 2018
Here's a list of the most recent bankruptcy announcements in the energy sector:
– None.
Feel free to add any that we might have missed in the comments section below.
U.S. Oil Rig Count
As per Baker Hughes , the number of active U.S. oil drilling rigs jumped higher this week.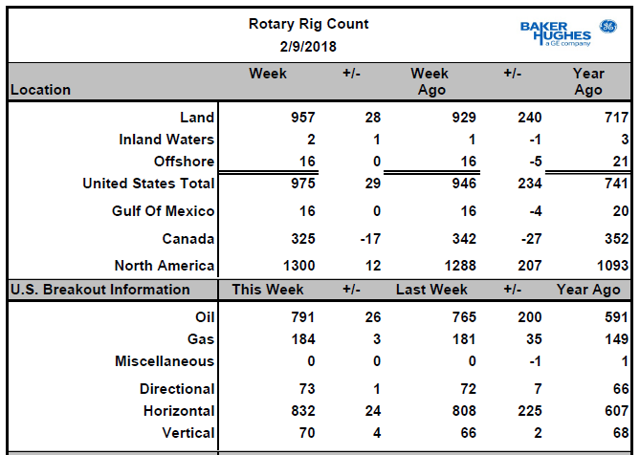 Weekly Natural Gas Storage Report and Summary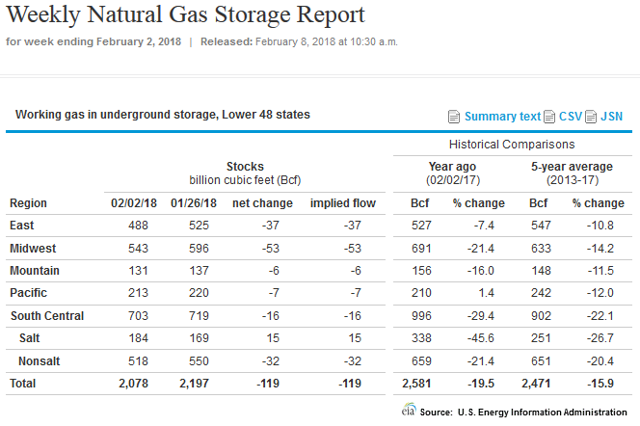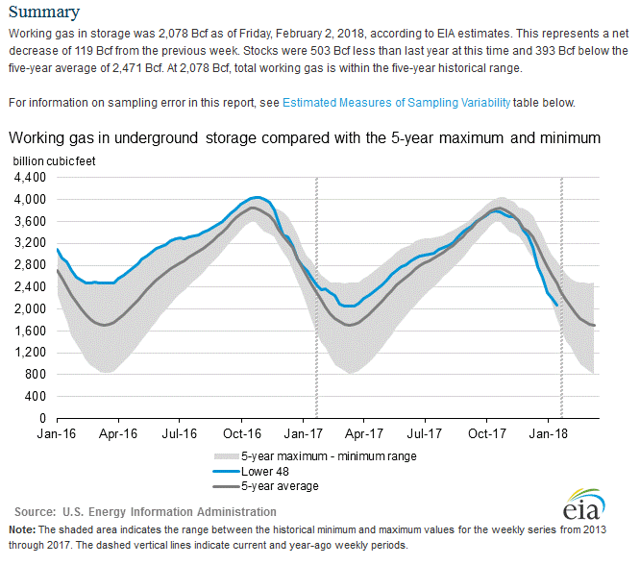 Natural Gas Rig Count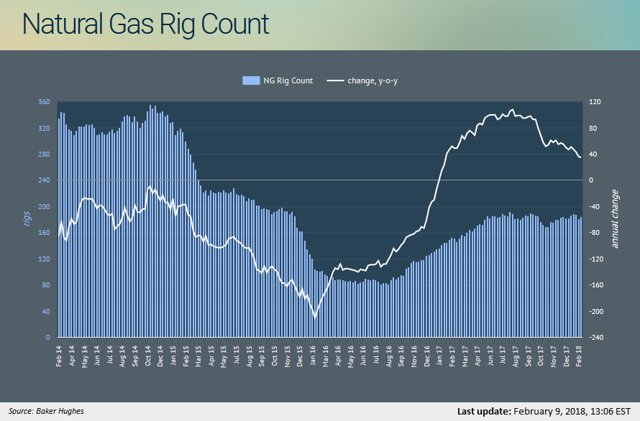 Oil Production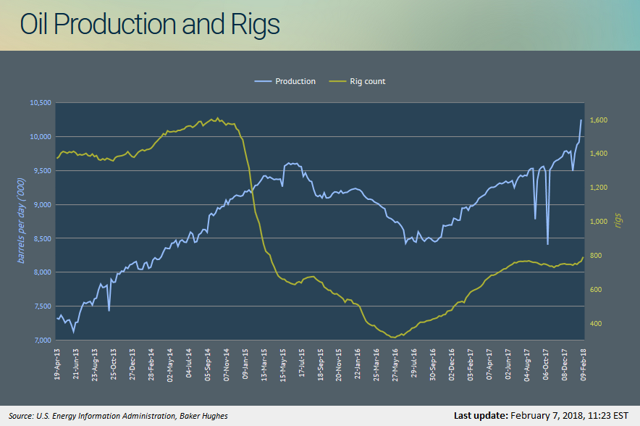 As always, we encourage you to submit your own article by clicking here , if you haven't already done so.
See also Feb. 9 Natural Gas Weekly: Storage Forecast And Update On Supply/Demand Balance on seekingalpha.com
The views and opinions expressed herein are the views and opinions of the author and do not necessarily reflect those of Nasdaq, Inc.