By SA Editor Michelle Carini :
Welcome to the latest edition of the Energy Recap. This week, the Trump administration announced that it would impose tariffs on imported solar panels. As discussed in an earlier recap , solar companies Suniva and SolarWorld were advocating for these tariffs due to their belief that low-cost imports have negatively impacted American manufacturing of solar cells and modules. While these tariffs might help domestic producers of solar cells in the short term, some fear that the increased cost of solar power in the coming years will slow the adoption of the technology and ultimately cost jobs. Others are more optimistic on the future of the industry.
So, what's your take on the new solar tariffs? Do you think they will ultimately make solar power less competitive with other renewable energy sources? Or will they prove to be more of a positive for the industry overall? Please leave us your thoughts in the comments section below.
Energy Articles of Note
" Shale Oil Myths: 'The U.S. Is Flooding The World With Condensate '" By Richard Zeits
" Hartstreet: Chesapeake Well Results Provide Reasons For Upside In 2018 " By Michael Filloon
" Is Tidewater A Buy? " By Vladimir Zernov
Energy Sector Bankruptcies for the Week Ended Jan. 26, 2018
Here's a list of the most recent bankruptcy announcements in the energy sector:
– On Monday, Jan. 22, Philadelphia Energy Solutions, the largest East Coast oil refinery, said that it plans to file for Chapter 11 bankruptcy.
Feel free to add any that we might have missed in the comments section below.
U.S. Oil Rig Count
As per Baker Hughes , the number of active U.S. oil drilling rigs increased this week.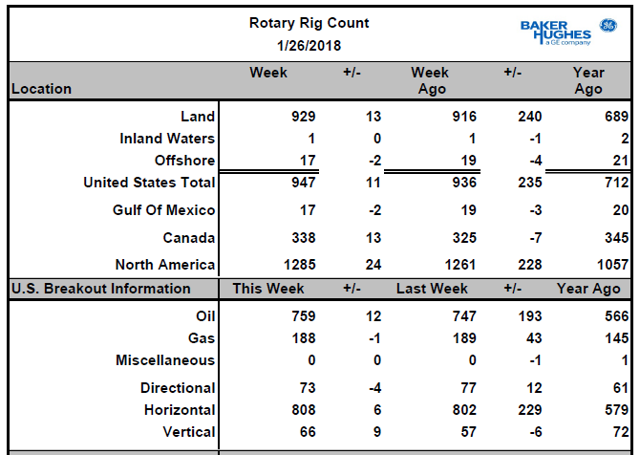 Weekly Natural Gas Storage Report and Summary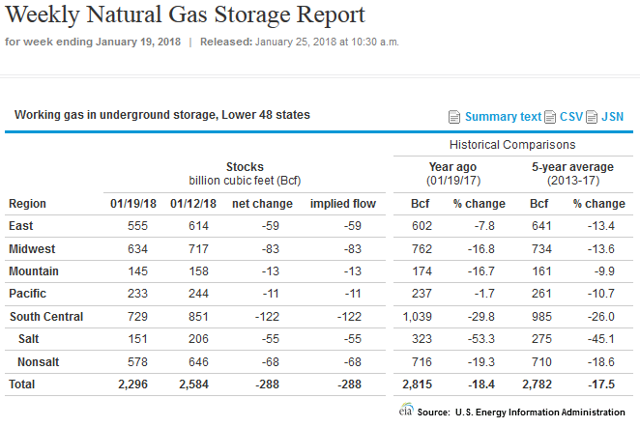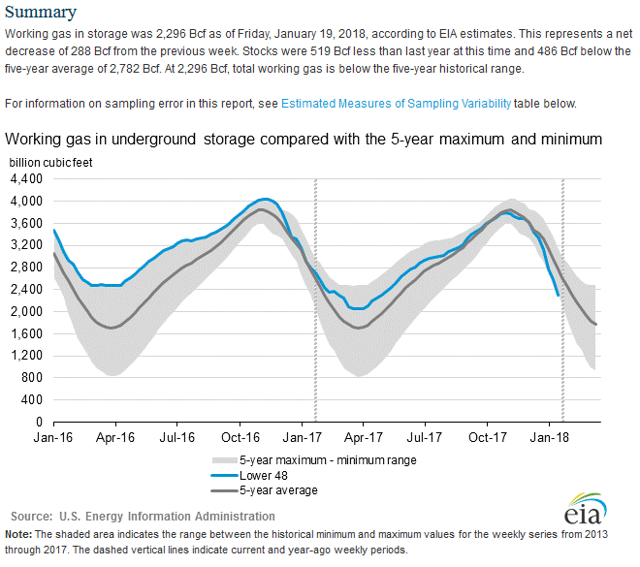 Natural Gas Rig Count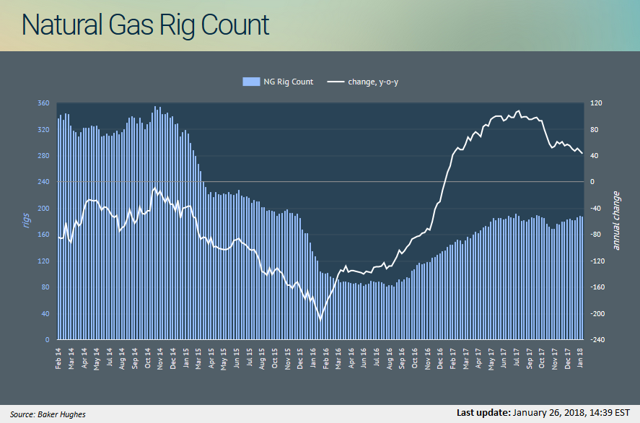 Oil Production
As always, we encourage you to submit your own article by clicking here , if you haven't already done so.
See also Commodities Recap For The Week Of Jan. 26, 2018 on seekingalpha.com
The views and opinions expressed herein are the views and opinions of the author and do not necessarily reflect those of Nasdaq, Inc.