By SA Editor Michelle Carini :
Welcome to the latest edition of the Energy Recap. This week, the City of Longmont, Colo., voted "yes" on a resolution to transition to 100% renewable electricity by 2030. It is the 55th city or town in the U.S. to commit to 100% clean energy. According to the Sierra Club , "five cities in the U.S. – Aspen, Colo., Burlington, Vt., Greensburg, Kan., Rock Port, Mo., and Kodiak Island, Alaska – have already hit their targets … [and they] now generate 100% of the energy used community-wide from clean, non-polluting and renewable sources." While it can certainly be argued that there are many more cities and states in the U.S. that aren't on board with this commitment, there's no doubt that some progress being made in this arena.
It's also worth noting that in a global survey by REN21 , more than 70% of the world's energy experts agreed that powering the globe with 100% renewable resources is achievable.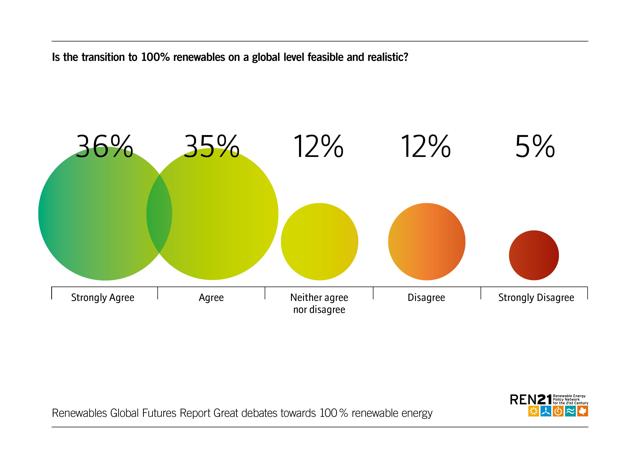 Source: REN21
So, what's your take on the concept of 100% clean energy? Do you think it's feasible for all of the U.S. and/or the world? Please leave us your thoughts in the comments section below.
Energy Articles of Note
" U.S. Oil Production Run " By Jennifer Warren
" Ensco Refinances $500 Million And Warns Of Drillship Contract Renegotiations " By Vladimir Zernov
" Hartstreet: Apache Improves Oil Production Per Foot, A Bullish Sign For 2018 " By Michael Filloon
Energy Sector Bankruptcies for the Week Ended Jan. 12, 2018
Here's a list of the most recent bankruptcy announcements in the energy sector:
– None.
Feel free to add any that we might have missed in the comments section below.
U.S. Oil Rig Count
As per Baker Hughes , the number of active U.S. oil drilling rigs rose this week.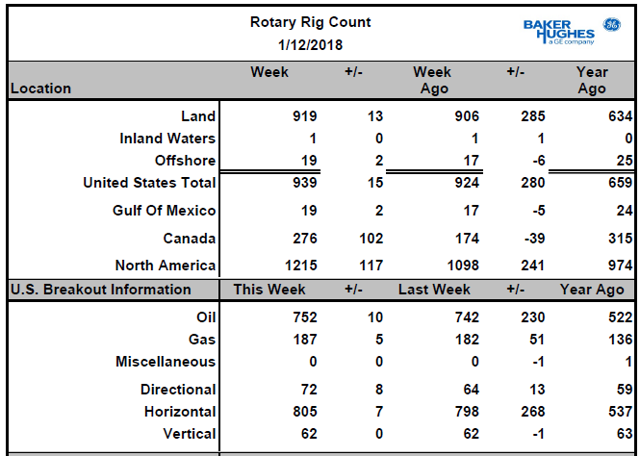 Weekly Natural Gas Storage Report and Summary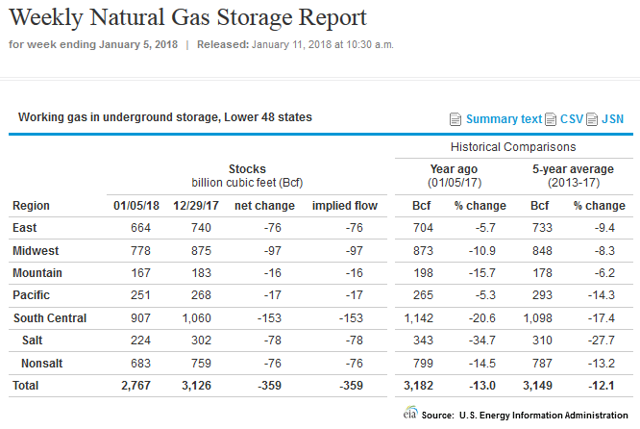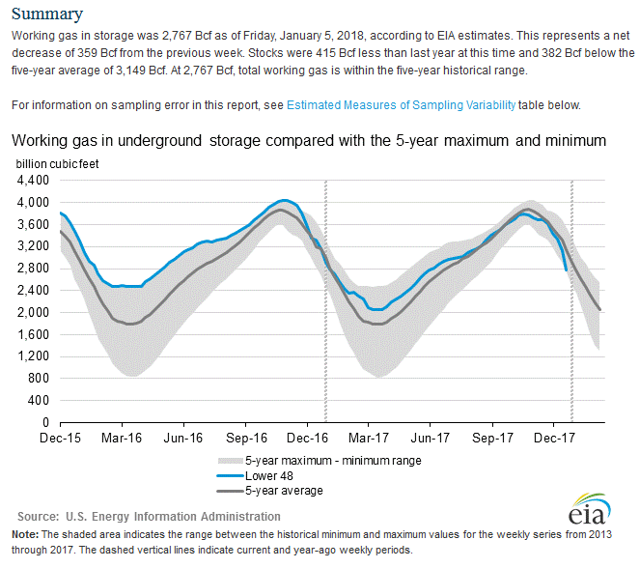 Natural Gas Rig Count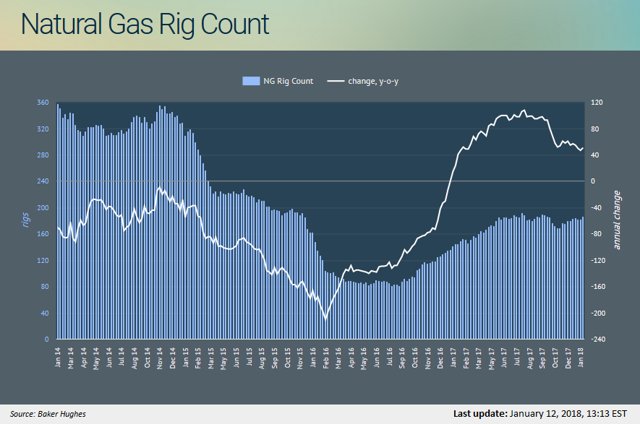 Oil Production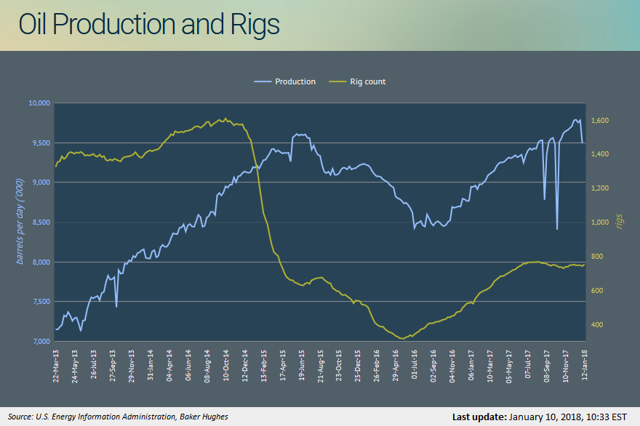 As always, we encourage you to submit your own article by clicking here , if you haven't already done so.
See also Ensco Doubles The Size Of Debt Offering on seekingalpha.com
The views and opinions expressed herein are the views and opinions of the author and do not necessarily reflect those of Nasdaq, Inc.