By SA Editor Michelle Carini :
Welcome to the latest edition of the Energy Recap. This week, we wanted to touch on the concept known as "artificial photosynthesis," which attempts to duplicate the "process used by plants and other organisms to convert light energy into chemical energy that can later be released to fuel the organisms' activities." This has the potential to create an abundant and somewhat inexpensive supply of the clean energy we need to power our lives. Bill Gates has suggested that it could produce clean fuel for the "vehicles of tomorrow." And a great deal of research is being done by the Joint Center for Artificial Photosynthesis , "the nation's largest research program dedicated to the development of an artificial solar-fuels generation science and technology."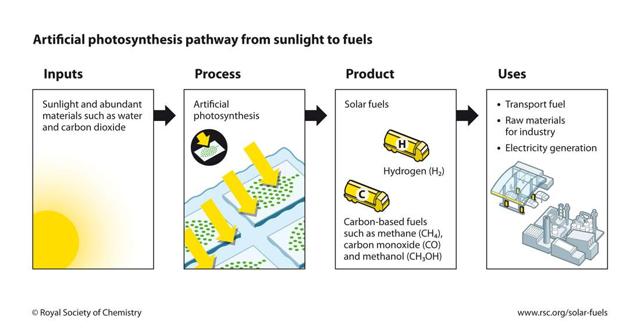 So, what's your take on artificial photosynthesis? Do you think it might have a significant impact on clean energy going forward? Please leave us your thoughts in the comments section below.
On a separate note, we wanted to take a moment to say "thank you" to all of our readers as the Energy Recap recently surged above 2,000 followers – we couldn't do it without you, so please keep reading and giving us your comments, suggestions, etc.
Energy Articles of Note
" U.S. Shale Economics Indicate Continued Opportunity " By Jennifer Warren
" Williams And Cabot Face Eleventh Hour Resistance To Atlantic Sunrise From Environmentalists " By Richard Zeits
" Inter Pipeline: Strong NGLs Lead To Dividend Increase, 6.2% Yield " By Michael Fitzsimmons
Energy Sector Bankruptcies for the Week Ended Nov. 10, 2017
Here's a list of the most recent bankruptcy announcements in the energy sector:
– None
We should add that on Tuesday, Nov. 7, Exco Resources ( XCO ) said that it was contemplating a Chapter 11 bankruptcy.
Feel free to add anything that we might have missed in the comments section below.
U.S. Oil Rig Count
As per Baker Hughes , the number of active U.S. oil drilling rigs rose this week.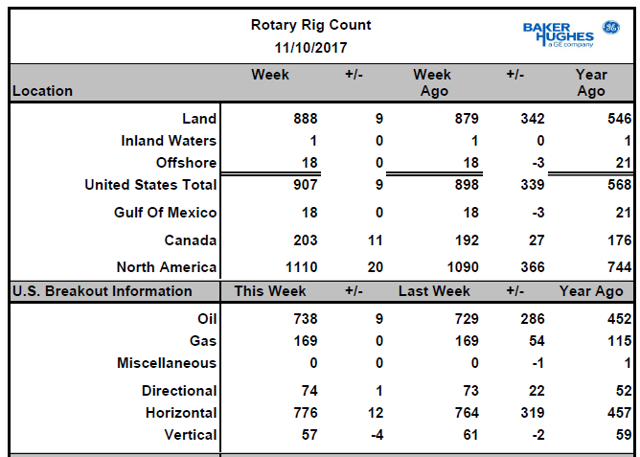 Weekly Natural Gas Storage Report and Summary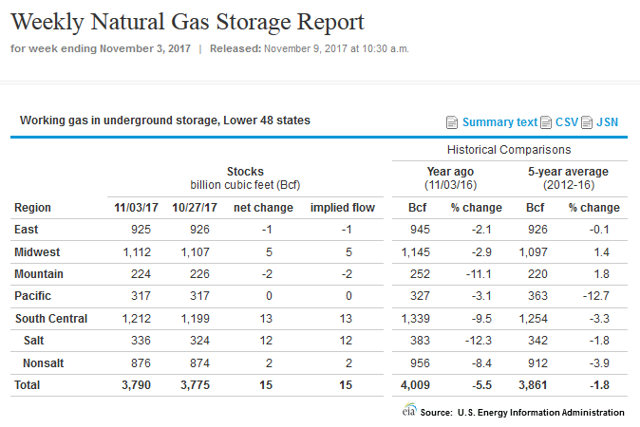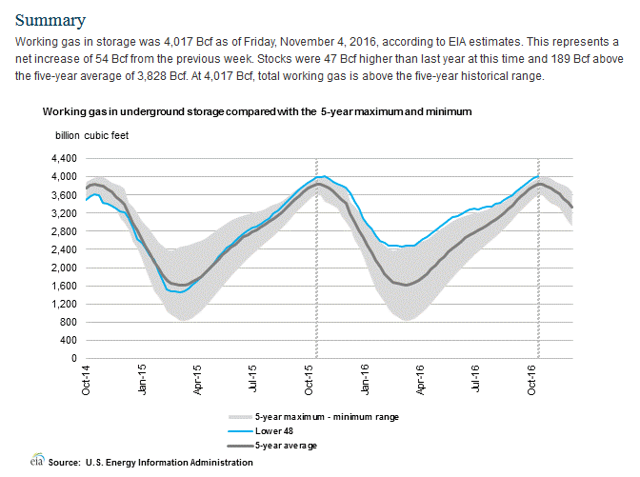 Natural Gas Rig Count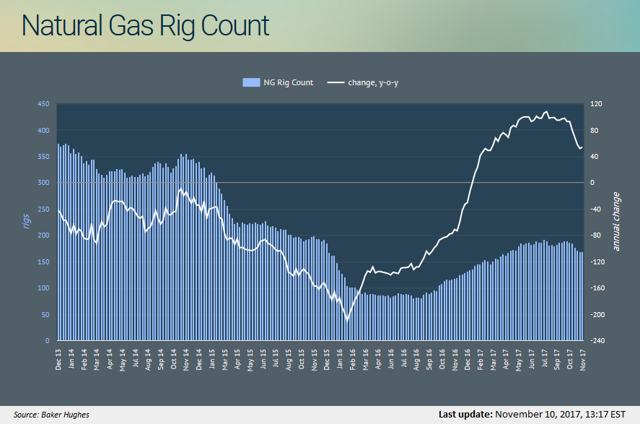 Oil Production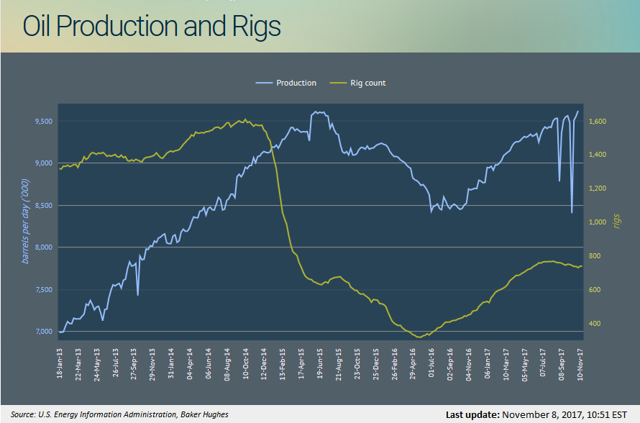 As always, we encourage you to submit your own article by clicking here , if you haven't already done so.
See also The Fed: The Market Is Calling Your Bluff on seekingalpha.com
The views and opinions expressed herein are the views and opinions of the author and do not necessarily reflect those of Nasdaq, Inc.