By SA Editor Michelle Carini :
Welcome to the latest edition of the Energy Recap. This week, we wanted to share an interesting article by Dr. Becca Jones-Albertus that discusses the issue of solar energy over-generation in California. Below is a chart published by the California Independent System Operator that shows what's termed the "duck curve" – "named after its resemblance to a duck, [it] shows the difference in electricity demand and the amount of available solar energy throughout the day."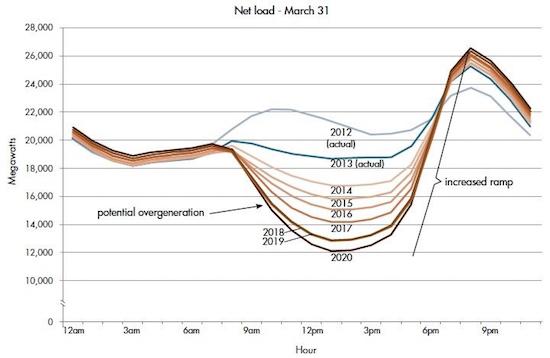 Source: California Independent System Operator
The author notes that the duck curve is "the first major acknowledgement by a system operator that solar energy is no longer a niche technology and that utilities need to plan for increasing amounts of solar energy." There are a number of challenges associated with the deployment of large-scale solar energy, including supply vs. demand and (as noted above) over-generation of solar power. One of the solutions to the "duck curve" noted by Jones-Albertus is storage technology: "Curtailment isn't necessary when excess energy can be stored for use during peak electricity demand." Check out this video for more on the use of storage to improve power grid resiliency.
So, what's your take on the "duck curve"? Do you think it's an issue that will expand beyond just California? Please leave us your thoughts in the comments section below.
Also, please note that the Energy Recap is taking a quick break, and there won't be an article published next Friday, Nov. 3. It will return the following Friday, Nov. 10.
Energy Articles of Note
" Ensco: Catch-Up Play Potential Increases As Stock Remains Under Pressure " By Vladimir Zernov
" Whiting Petroleum: Redtail Results Continue To Be Disappointing " By Elephant Analytics
" Nice Job, ConocoPhillips " By Callum Turcan
Energy Sector Bankruptcies for the Week Ended Oct. 27, 2017
Here's a list of the most recent bankruptcy announcements in the energy sector:
– None
Feel free to add any that we might have missed in the comments section below.
U.S. Oil Rig Count
As per Baker Hughes , the number of active U.S. oil drilling rigs rose slightly this week.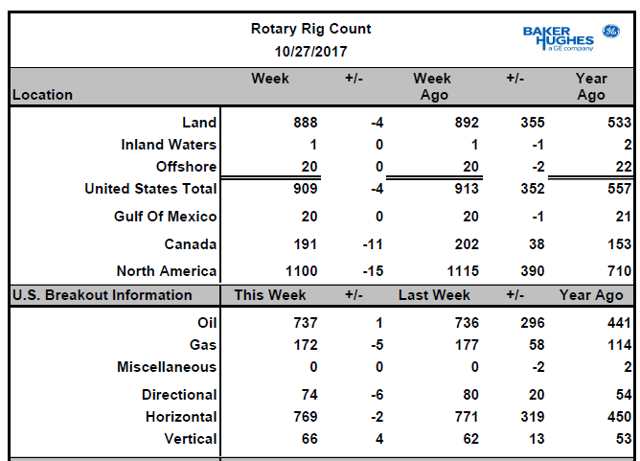 Weekly Natural Gas Storage Report and Summary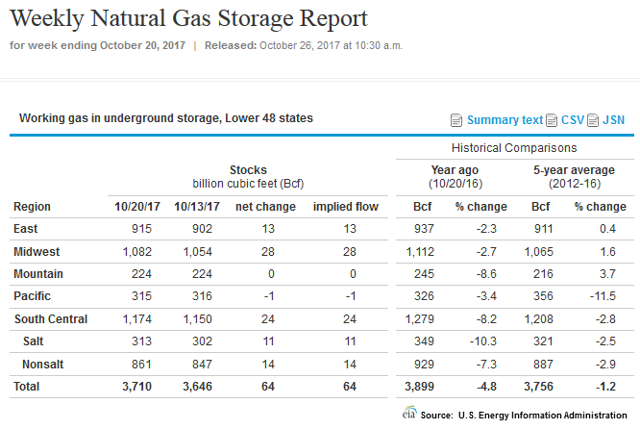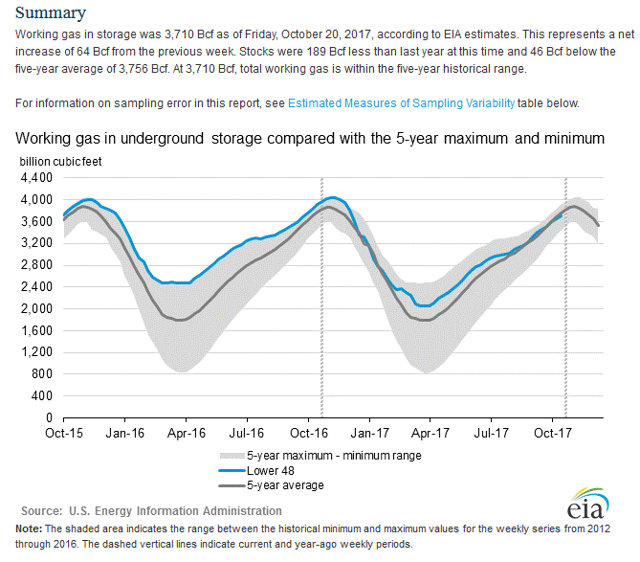 Natural Gas Rig Count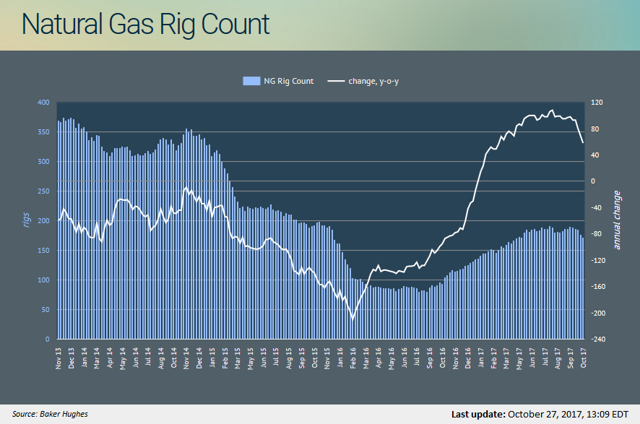 Oil Production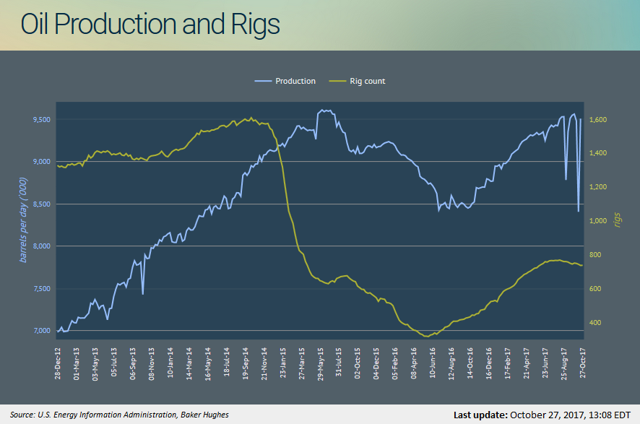 As always, we encourage you to submit your own article by clicking here , if you haven't already done so.
See also How Asia Has Become The World's Manufacturing Hub on seekingalpha.com
The views and opinions expressed herein are the views and opinions of the author and do not necessarily reflect those of Nasdaq, Inc.