By SA Editor Michelle Carini :
Welcome to the latest edition of the Energy Recap. Today, we wanted to get your thoughts on the possible impact of Hurricane Harvey on the U.S. oil and natural gas markets. At the time this article was written, Harvey had just been upgraded to a Category 3 storm as per the U.S. National Hurricane Center . In addition to extremely strong winds, it's also expected to bring a tremendous amount of rainfall to the Gulf Coast of Texas, which could lead to major flooding.
While it appears as if most of the oil and natural gas production in the Gulf of Mexico will remain unaffected, there is the risk of "prolonged disruptions to the critical refineries along the Texas Gulf Coast, which is home to nearly one-third of the nation's capacity to turn oil into gas, diesel and other products." It has also been said that the impact of the storm could be felt all the way into next week.
While we certainly hope for the best outcome, what do you think the most likely results of this storm will be on this sector? Please leave us your thoughts in the comments section below.
Energy Articles of Note
" Hartstreet: The USO Will Continue To Struggle As Delaware Core Enhanced Completions Are The Best In The U.S. " By Michael Filloon
" PentaNova Energy: The Next Supernova In The Oil Patch " By Laurentian Research
" Williams Companies: Constitution Pipeline Suffers Another Setback " By Richard Zeits
Energy Sector Bankruptcies for the Week Ended August 25, 2017
Here's a list of the most recent bankruptcy announcements in the energy sector:
– None.
We should note that on Thursday, August 24, Seadrill ( SDRL ) said that it plans to begin its Chapter 11 debt restructuring in the coming weeks, likely by September 12.
Feel free to add anything that we might have missed in the comments section below.
U.S. Oil Rig Count
As per Baker Hughes , the number of active U.S. oil drilling rigs declined for the second straight week.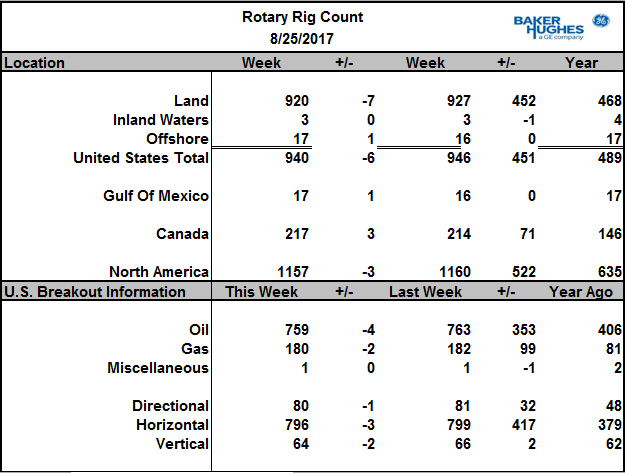 Weekly Natural Gas Storage Report and Summary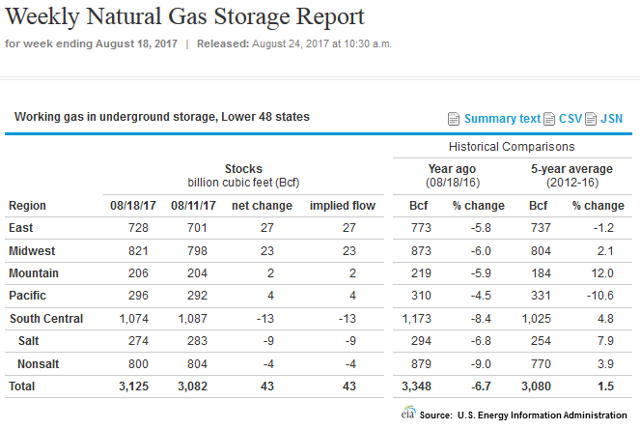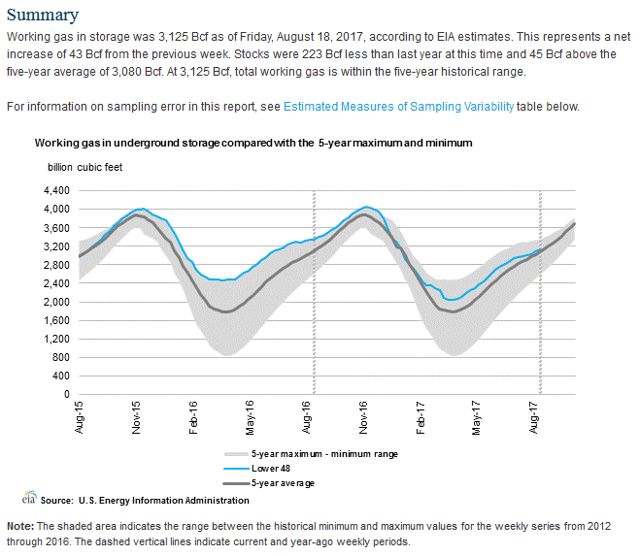 Natural Gas Rig Count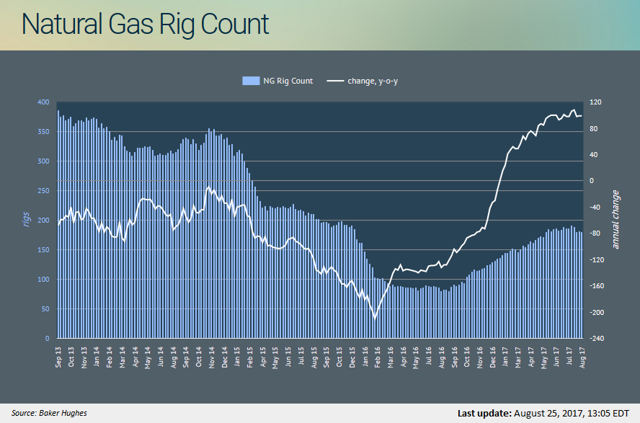 Oil Production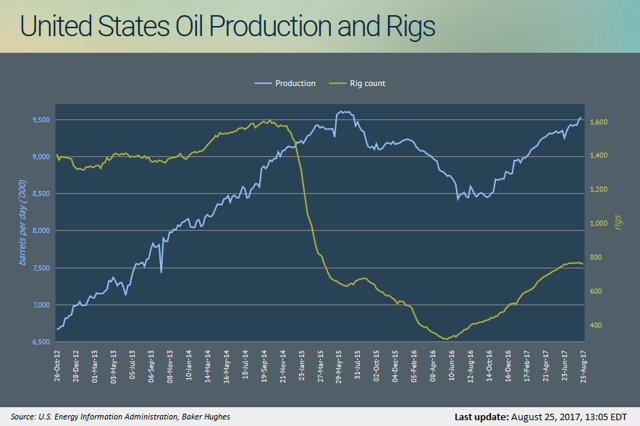 As always, we encourage you to submit your own article by clicking here , if you haven't already done so.
See also Durable Goods In July – Rinse, Repeat on seekingalpha.com
The views and opinions expressed herein are the views and opinions of the author and do not necessarily reflect those of Nasdaq, Inc.